Guernsey County, Ohio has a long and proud tradition of hand artisanship from some of the world's best hand-blown glass factories to individual artisans selling painstakingly crafted goods. Our beautiful scenery, friendly people and bustling shops make this the perfect place to make local and buy local.
Here are a few of our favorite products made right here in Guernsey County. Be sure to seek them out on your next shopping trip to our charming region and find a few new favorites of your own.
Battle Horse Knives (battlehorseknives.com) is a locally owned and operated business making top-quality knives, one at a time in their brick-and-mortar location in downtown Cambridge on Wheeling Avenue.
Their shop carries a variety of different BHK models along with other knives, leather sheaths, camping/ survival gear, paracord, apparel and more. Battle Horse Knives and accessories make a beautiful, locally made gift for the hunter, hiker, camper or nature lover in your life.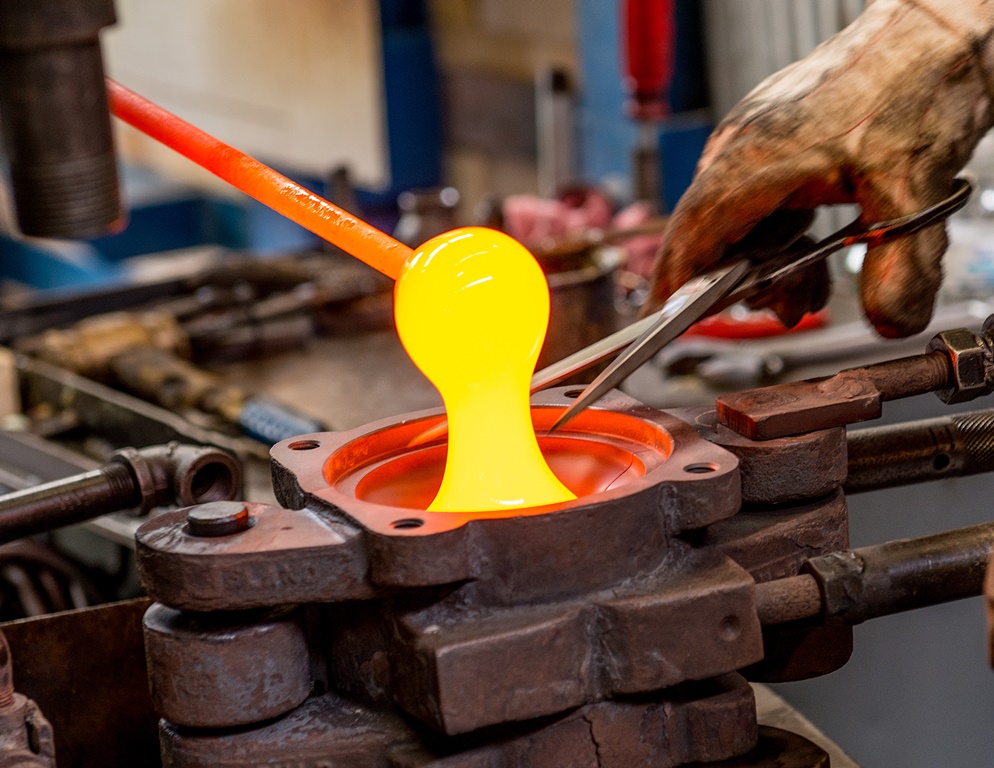 Mosser Glass (mosserglass.com) has been a coveted local glass brand since 1971, when founder Thomas Mosser established Mosser Glass with a product line that blended new designs with timeless classics acquired from Viking, L.G. Wright and his original inspiration, the iconic Cambridge Glass.
Far from a dusty historic label, Mosser Glass has continued to grow. The brand is still family-operated today, providing the highest quality glassware that blends the best of the past with contemporary flair.
The retail store is open Monday-Friday (always check opening hours with the store before visiting as they may be subject to change), free guided tours are available to share the art and process of glassmaking directly from some of the Midwest's best craftspeople.
Guernsey Industries (guernseyindustries.com) isn't just a place to get high-quality outdoor furniture and decor. The organization also helps people with developmental disabilities thrive by providing opportunities to learn consistent skills required in today's workplaces, gain independence and engage in our community in meaningful ways. Guernsey Industries' charming range of products include 3ft to 8ft picnic tables, 4ft to 6ft for porch swings, A-frames (to fit any swing size), 4ft to 8ft park benches and Adirondack chairs in a variety of stain colors and finishes handcrafted with the time and quality each piece deserves. Spruce up your backyard and support a good cause all in one purchase. Guernsey Industries accepts major credit cards, cash and debit cards. Pick up only. To order, call (740)439-5017.
There are too many makers to list here so come see for yourself! May's warmer temperatures are a perfect excuse to plan a shopping adventure. For the latest on destinations and events, visit visitguernseycounty.com for a list of upcoming events, attractions and to plan your visit.