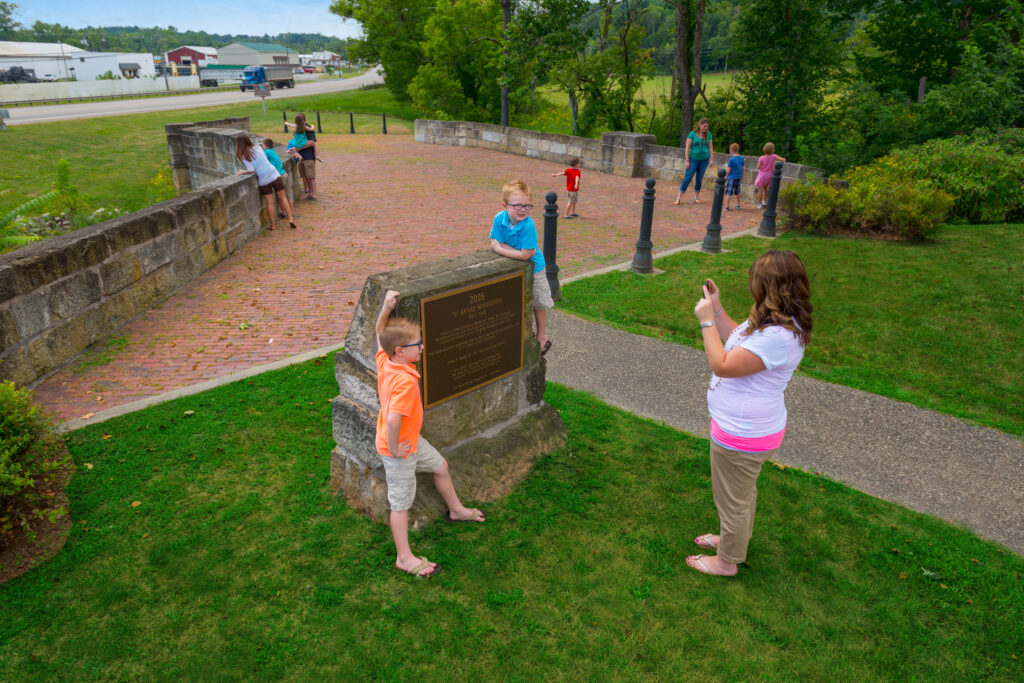 The fun doesn't stop in Cambridge. The scenic towns dotted throughout Guernsey County are full of fun surprises, warm welcomes and small town life at its finest.
In Byesville, snag some trendy Midwest apparel and accessories at Free Society Boutique or antiques, vintage goods and crafts at DealBusters Marketplace. You can take a trip to the town's early 19th century origins with a visit to the Byesville Historical Museum. Don't forget to grab some homemade treats and a dozen donuts from Pure Love Bakery – they're made fresh daily.
As you pass through Lore City make sure to make time to traverse the Great Guernsey Trail by foot or by bike or visit the annual Lore City Car Show. Quaker City is home to the Ohio Hills Folk Festival, the state's oldest festival. Sit down for a bite at the locally-owned restaurant The Home Towner Café or grab a pie to go from Brown House Pizza.
The Guernsey County Fairgrounds is located in Old Washington. Swing by for the fair, other events or find the All-American, Scenic Byway National Road (Rt. 40) Trail Markers and interpretive signage to take a joyride along the historic byway.
Just three miles east of Salt Fork State Park in Winterset, riders ages 7 and up may embark on guided horseback tours led by Salt Fork Stables. After a day on the beautiful wooded trails, visit Melissa's Winterset Kitchen for some home-cooked favorites. Rocky Fork Ranch, in Kimbolton, offers outdoor recreational activities including a paintball course and guided horseback rides, as well as a host of seasonal events and rodeos. Don't forget to allow plenty of time to browse the Buffalo Valley View Complex Trade Days in Buffalo. Upcoming dates for these events are listed on Facebook.
There's no better place to end the day than a sunset dinner overlooking the lake at The Dockside Restaurant at Seneca Marina in Senecaville.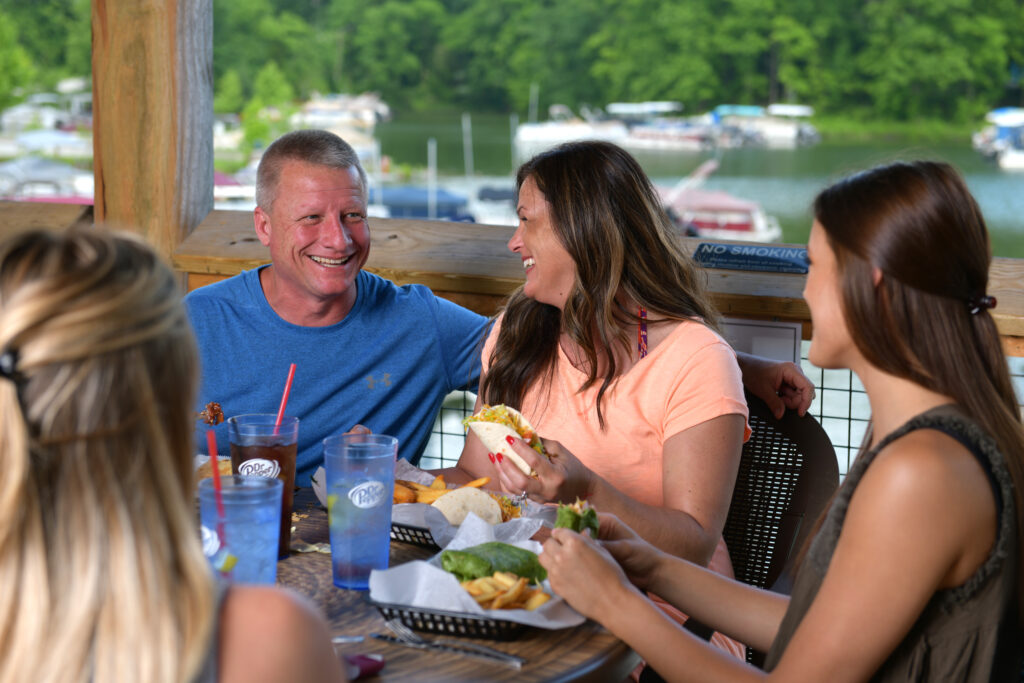 FUN FACT: If you see a building labeled "Opera House" in Southeast Ohio, there's a good chance it's actually now a restored home to some legendary bluegrass music. In Fairview, the Pennyroyal Opera House hosts national champions, Grammy Award winners and more for family-friendly bluegrass performances. (And if you're still following the National Road along Rt.40 through the region, it will guide you through Fairview!)