Cambridge/Guernsey County Visitors & Convention Bureau
627 Wheeling Avenue, Suite 200
Cambridge, OH 43725
Phone: 740-432-2022 or 1-800-933-5480
Fax: 740-432-5976
Tourist Information Center Hours
Monday-Friday 8 a.m. to 4 p.m.
Saturday 10 a.m. to 3 p.m.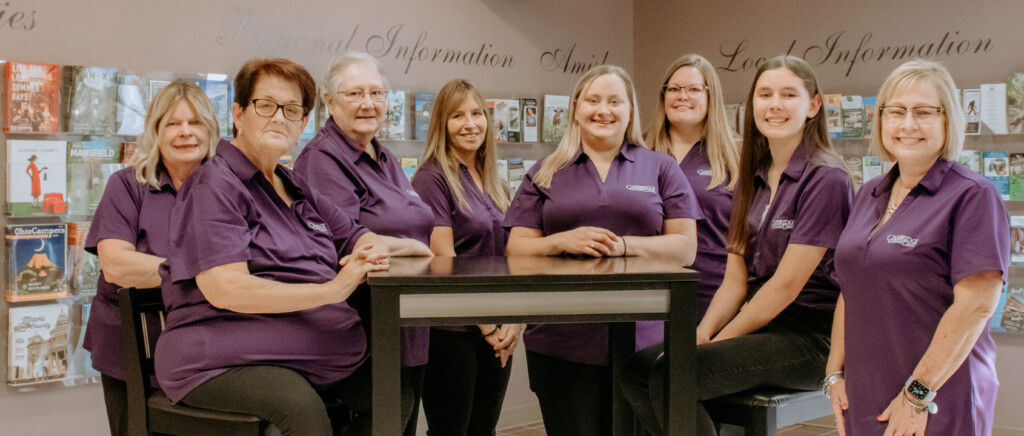 VCB Staff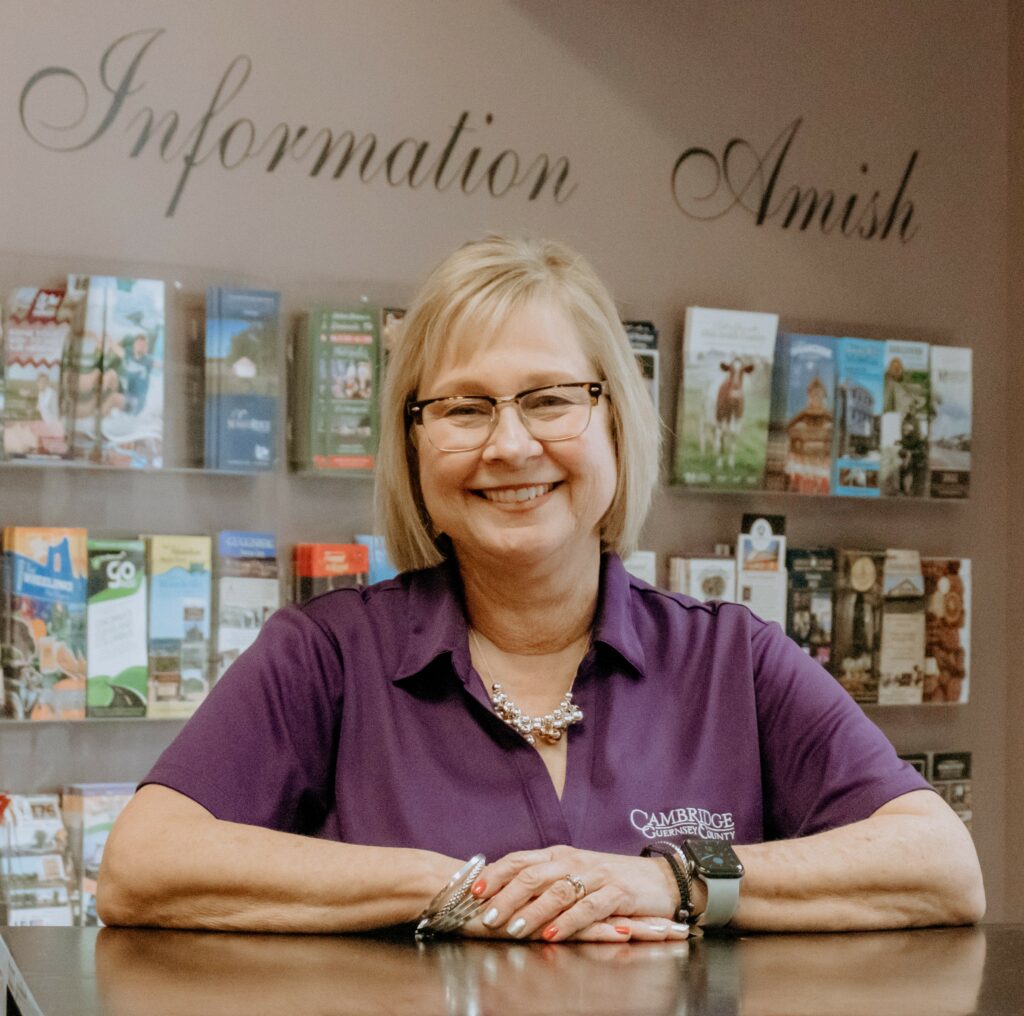 Executive Director
Debbie Robinson
director@VisitGuernseyCounty.com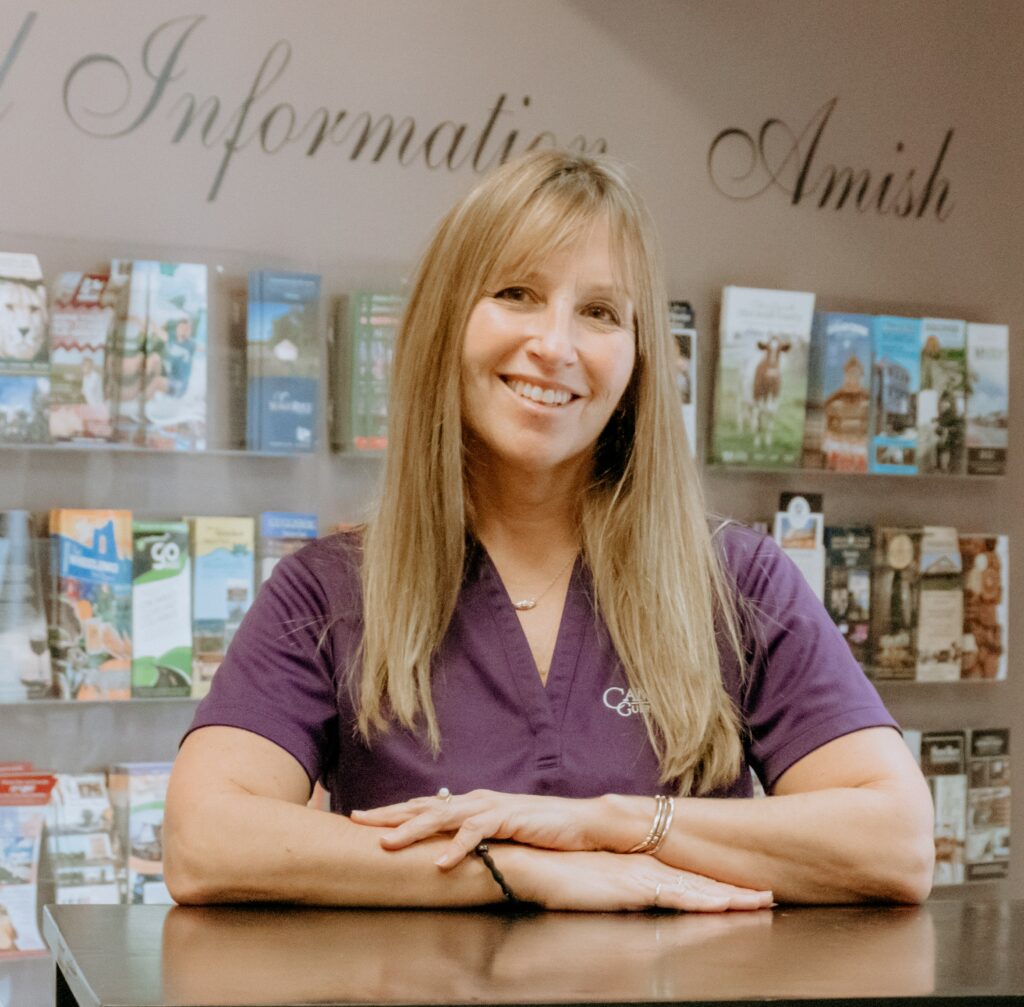 Office Manager
Terri Herron
info@VisitGuernseyCounty.com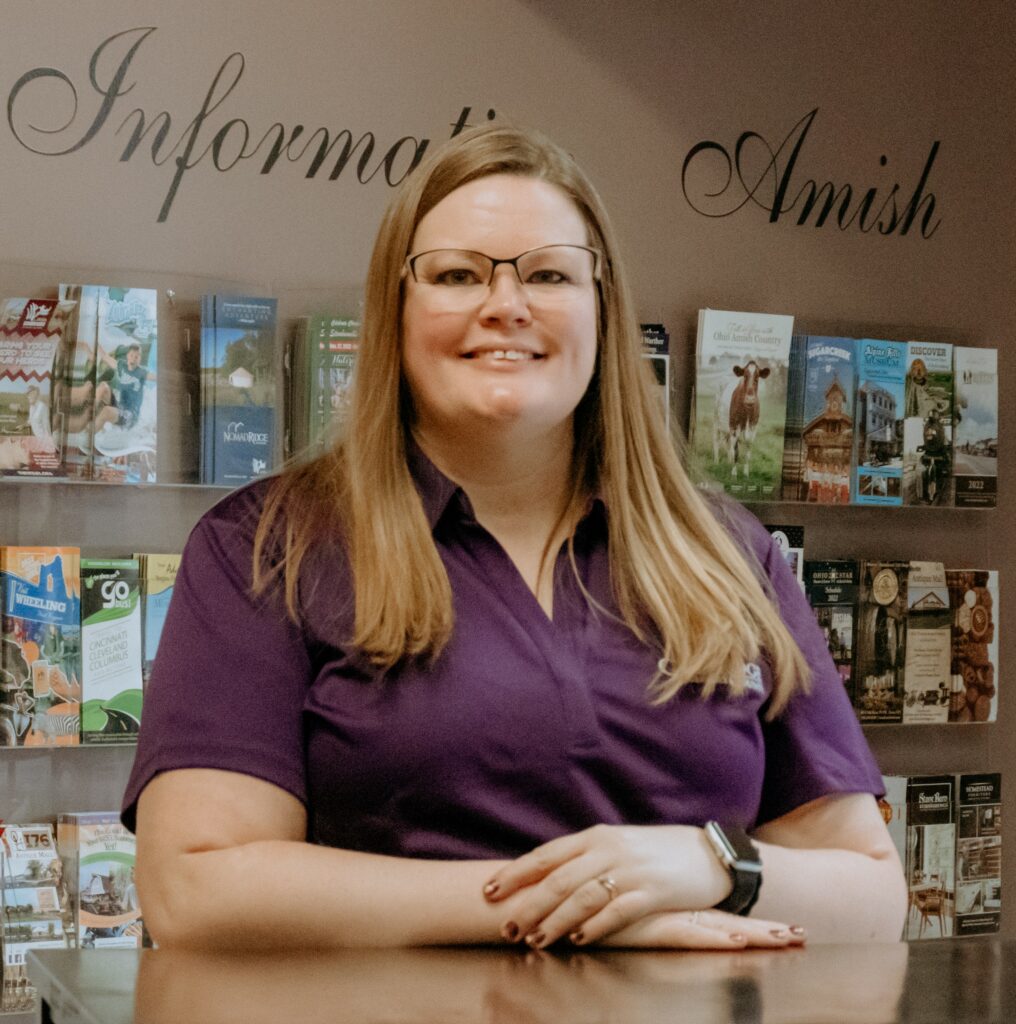 Communications Manager
Karen Castello
destination@VisitGuernseyCounty.com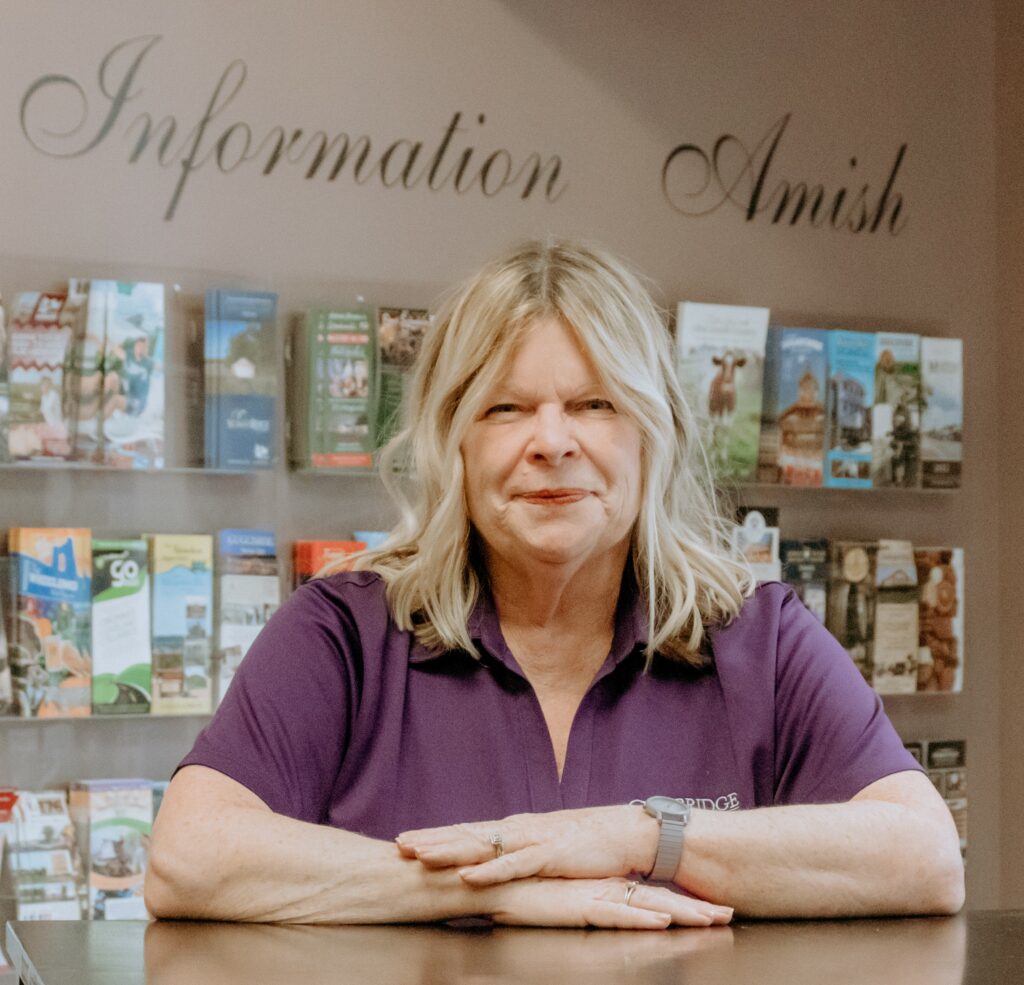 Sales Manager
Dixie L. Lacy
sales@VisitGuernseyCounty.com
Tourism Counselors
The Cambridge/Guernsey County Visitors & Convention Bureau is proud of our ambassadors who delight in sharing tourism information with our visitors. When you are in our area on a Saturday, please stop by our Tourist Information Center and "Say HI" to our tourism counselors. Want to become a tourism counselor?
Learn more
Sheila Taylor
Debi DiVenti
Hallie Davis
Ana Bergeson
Tourism Partners
The Cambridge/Guernsey County VCB staff and Tourism Counselor are pleased to assist our tourism partners in a variety of services ranging from tourism marketing to grants to tourism counselor opportunities and more. We invite you to attend the bureau's quarterly Team Tourism luncheons, sign-up for our industry e-newsletters, or stop by the Tourist Information Center downtown to learn more about upcoming opportunities for your business, organization or event to become more involved.
Learn More.
About the VCB
The Cambridge/Guernsey County Visitors & Convention Bureau was created in 1980 by the Guernsey County Commissioners who began collecting 3% lodging tax from the county's properties to fund the organization. Today, the VCB is governed by a 13-member board with four full time and three part-time staff members.
Cambridge/Guernsey County, Ohio, is a desired destination for travelers from across the United States and from around the world who are seeking unique experiences in arts, history, and outdoor recreation.
The VCB's purpose is to help connect people to places and experiences that are meaningful to them.
VCB Values
Authenticity- We gather and disseminate information accurately.
Caring – We go above and beyond expectations by giving attention with intention and kindness.
Enthusiasm – We communicate with excitement that displays our passion, positivity, and pride.
Innovation- We create unique experiences by initiating ideas, conversations, and partnerships.
Partnerships – We build relationships that empower our stakeholders to realize success.