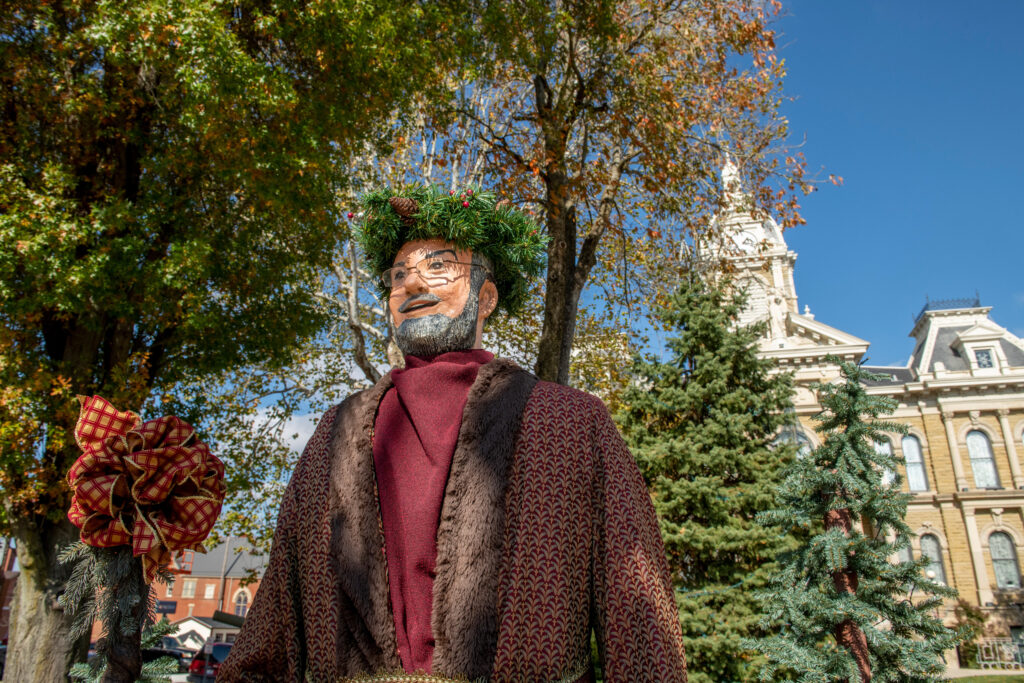 For those who love the holidays, there's no better place than Dickens Victorian Village in charming downtown Cambridge, Ohio. Now in our 18th wonderful year, Dickens Victorian Village will once again delight groups of every size with seasonal fun from Nov 1-Jan 1 with trolley rides, Victorian teas and holiday experiences reminiscent of days of yore. 
This immersive event known as "The Most Unique Holiday Experience in the Midwest" whisks guests back in time faster than you can say "Tiny Tim" for big holiday fun! In this one-of-a-kind seasonal public art installation, your groups can walk amidst nearly 100 lifelike scenes, frozen in classic moments from life in the Victorian era. From first and second floor windows of businesses built in the 1800s, to lampposts and benches, these charming characters wearing vintage clothing make spirits bright. Each one has been meticulously sculpted and painted by local artisans.
(Read more about Dickens Victorian Village tours, as well as what's new at our Welcome Center & Curiosity Shoppe!)
Perhaps no aspect of this annual tradition is more beloved by guests than the dazzling Guernsey County Courthouse Light Show. Running nightly from 5:30- 9pm and extended hours on holidays, this delightful display brings our stately courthouse (built in 1881) into the 21st century each evening with pulsating lights. The show features more than 66,000 colorful lights dance to the rhythm of your favorite carols and seasonal songs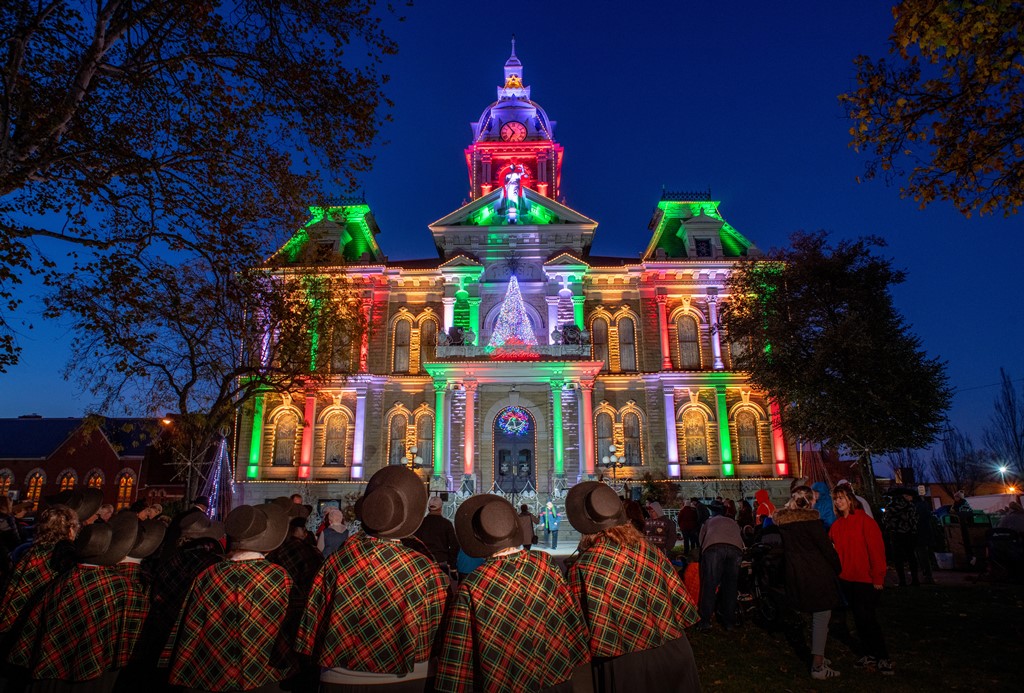 If your tour groups are tired of the same old holiday destinations, the charm, scale and warmth of Dickens Victorian Village and light show are sure to fill them with cheer. (And hot chocolate!)
Merry affordable group rates are available, and tours can be tailored for your group's size and needs. Come join us as we deck the halls of downtown Cambridge with holiday spirit. For more information, contact Beverly Kerr at 740-260-8194 or email.