Ditch preseason football games for a perfect pair of peak Guernsey County hiking destinations.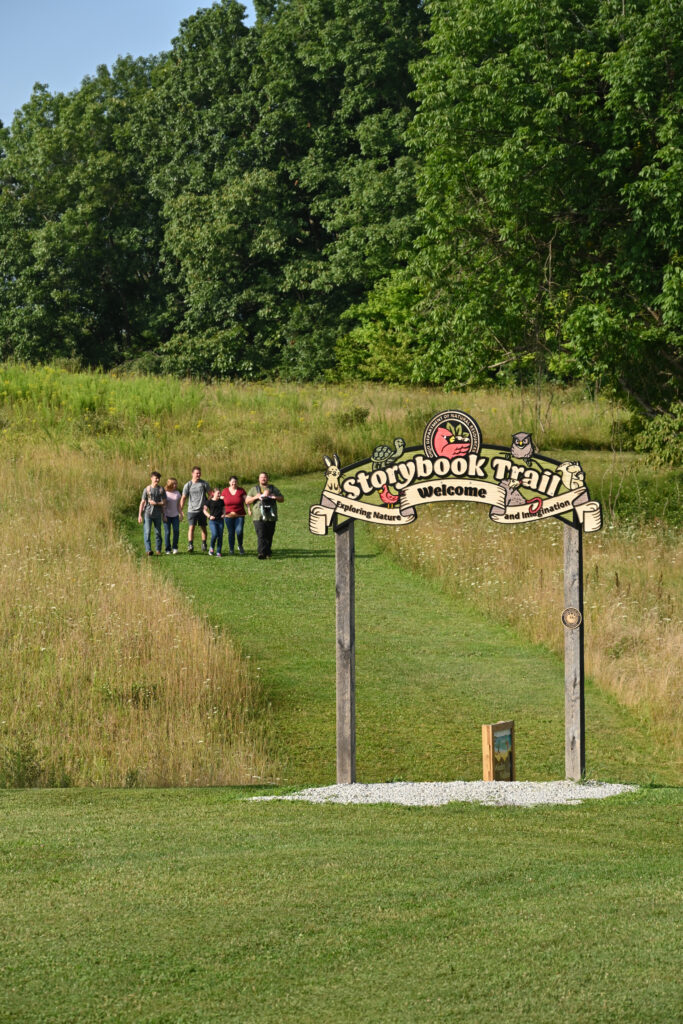 August doesn't just signal the much-awaited return of football. It's also a sort of unofficial preseason for Ohio's unbeatable fall hiking. Before the temperatures drop and the leaf peepers come out to play in the fall foliage, here are two local spots that illustrate why Guernsey County, Ohio is the perfect place to take a hike.
Hiking at Salt Fork State Park
As Ohio's largest state park, it's no surprise that there are plenty of activities and amenities within Salt Fork's more than 17,000 breathtaking acres to delight the whole family: fishing, swimming, golfing, horseback riding and more. And of course, there's hiking – miles and miles of gorgeous Eastern Ohio flora and fauna. The park offers 15 official trails, ranging from easy trails and cave routes less than half a mile long, to a 6.86 mile section of the Buckeye Trail (part of an ambling 1440-mile loop around the state). A new family-friendly Storybook Trail was added late last year near the campground, creating a unique opportunity to improve childhood literacy and develop an early love of the outdoors. The new trail, beloved by the young and young at heart, features the picture book "Wonder Walkers" by Micha Archer, that follows two young explorers who venture outdoors.
Hiking at Seneca Lake Park
Seneca Lake Park offers several miles of natural surface hiking and biking trails throughout the woods surrounding the park's large and beautiful lake. Seneca Lake Park's website advises hikers that "Most trails are very challenging with unpredictable trail conditions, so please use caution and be prepared with proper footwear." Popular routes include the Beech Tree Ridge Trail, Schoolhouse Trail, Cemetery Trail, and last but not least, the aptly named Lakeside Trail.
The Buckeye Trail also crosses Seneca Lake property and can be accessed from the Cemetery or Beech Tree Ridge Trails.
From Memorial Day through Labor Day, weekly scheduled group hikes help Seneca Park visitors safely explore and interpret their findings along the way!
Make sure your next trail leads you to Guernsey County, Ohio. For local and seasonal happenings and highlights to round out your next hike, visit our events page  for details.