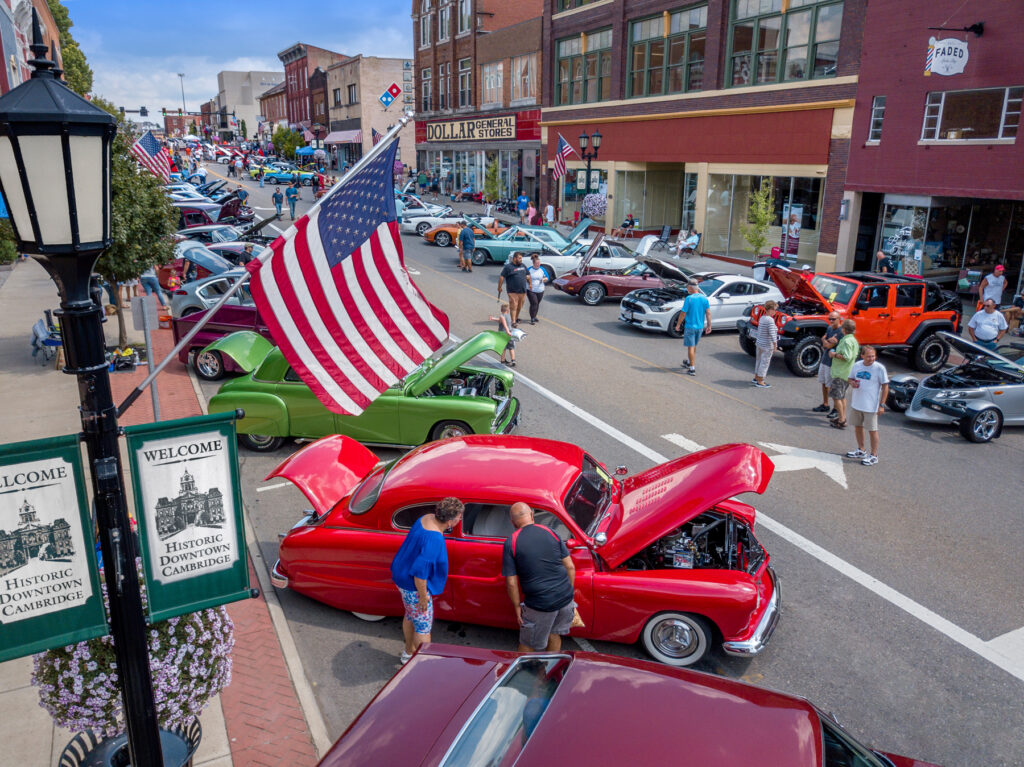 Rev up your engines and to Guernsey County, Ohio, where the National Road, an All-American National Scenic Byway makes the perfect place to squeeze in one more summer road trip. For instance, bring your favorite old school ride to The Classic Cruise-In Car Show on Wheeling Avenue in historic downtown Cambridge on the third Saturday of August for some vintage fun.
This popular annual event draws thousands of chrome-loving enthusiasts, showcasing all kinds of rides from hot rods to Harleys. From 9 a.m. until 4 p.m., chat with owners and fellow car fans about these classic cars, trucks, motorcycles and more. The top three vehicles in each class (original or modified., Best of Show, Director's Choice, Largest Club, etc.) will be determined, but with so much downtown shopping and dining within easy strolling (or cruising) distance, everyone will drive home happy.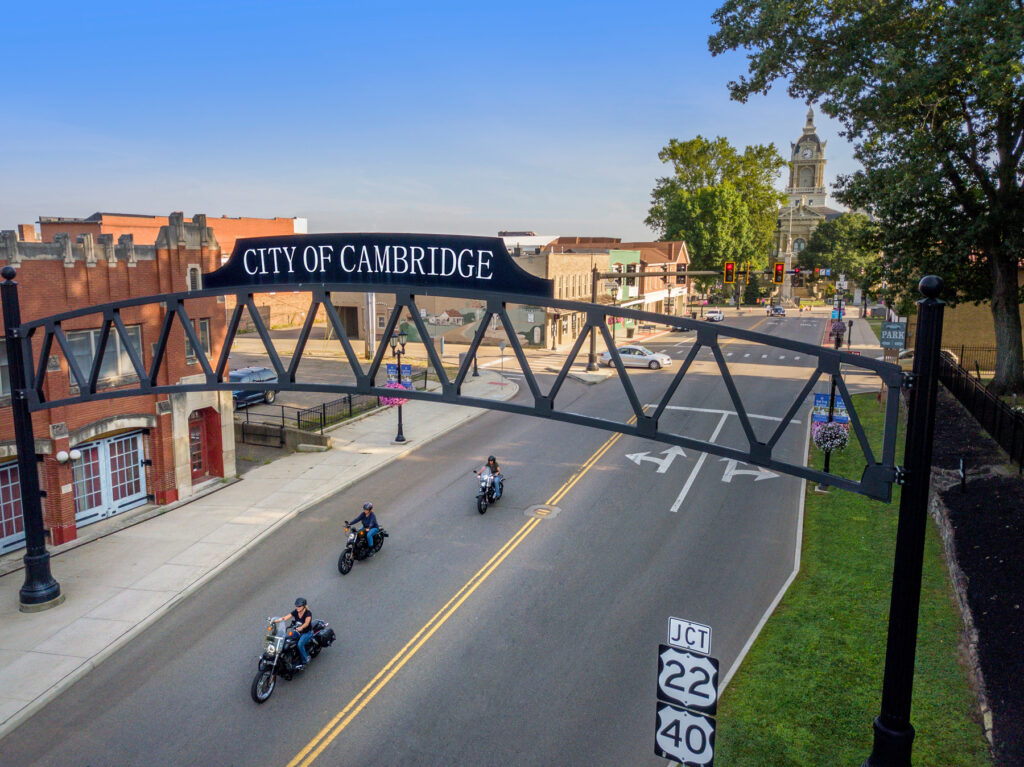 Up for a joyride? We can help with that – we've assembled five unique rides through Guernsey County and our neighboring communities: Salt Fork State Park Ride, Roscoe Village / Amish Country Ride, The Wilds Ride, Seneca Lake Ride and the National Road Ride. Each is clearly labeled with directions, points of interest and more. And don't forget to check out our Events Page for up to date information on local and seasonal activities throughout our beautiful area.
You can learn about each ride and download a free copy of our Motorcycle Brochure here or contact the Cambridge/Guernsey County Visitors & Convention Bureau.