While the first thing you may notice about Guernsey County, Ohio is the naturally vibrant colors of our breathtaking scenery, the Cambridge area is also known for its rich history of glassmaking. In the early 1900s, Guernsey County, and particularly Cambridge, became known worldwide for its production of quality glass, mainly from The Cambridge Glass Company. The company produced thousands of designs and color combinations and was once considered one of the finest quality glassware lines in the world. Today, Cambridge glass remains a much sought-after collectible.
Fans of Ohio artisans and history will want to make these two stops where you'll encounter a beautiful dose of local color (and perhaps procure a few beautiful gifts or souvenirs to help you fondly remember your visit):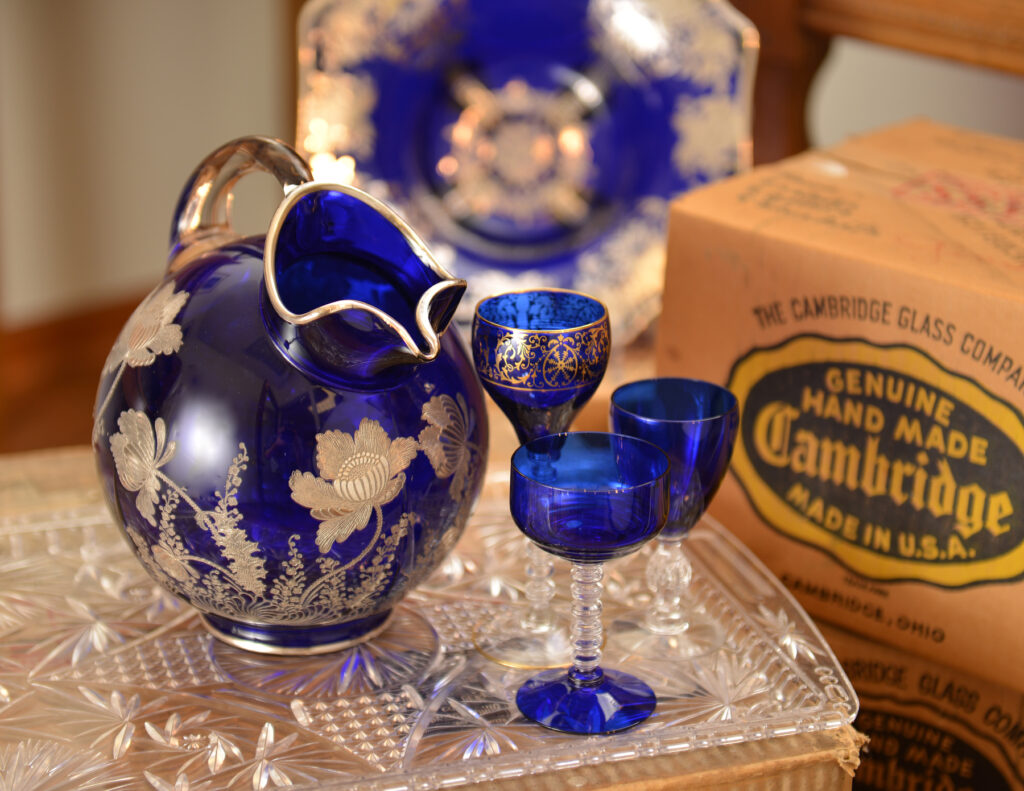 National Museum of Cambridge Glass This downtown Cambridge museum (located at 136 S. Ninth Street), opened in 2002, houses a superb collection of glassware produced by The Cambridge Glass Company from 1902 to 1958.
From April through October, visitors flock to marvel at more than 10,000 pieces of glassware made by the Cambridge Glass Company, with an interpretive area that demonstrates how glass was made from gathering, shaping, etching and engraving.
The Sample Room features the door and shelving from the original factory; a dining room display features a table setting arranged on period furniture much as it would have appeared in the early 1900s. Guests can also make their own rubbings from original etching plates in the Education Center and view a movie made in the 1940s by the Cambridge Glass Company.
Pieces of Cambridge Glass and jewelry made from Cambridge Glass are available for sale in the gift shop, along with books and other items throughout the museum.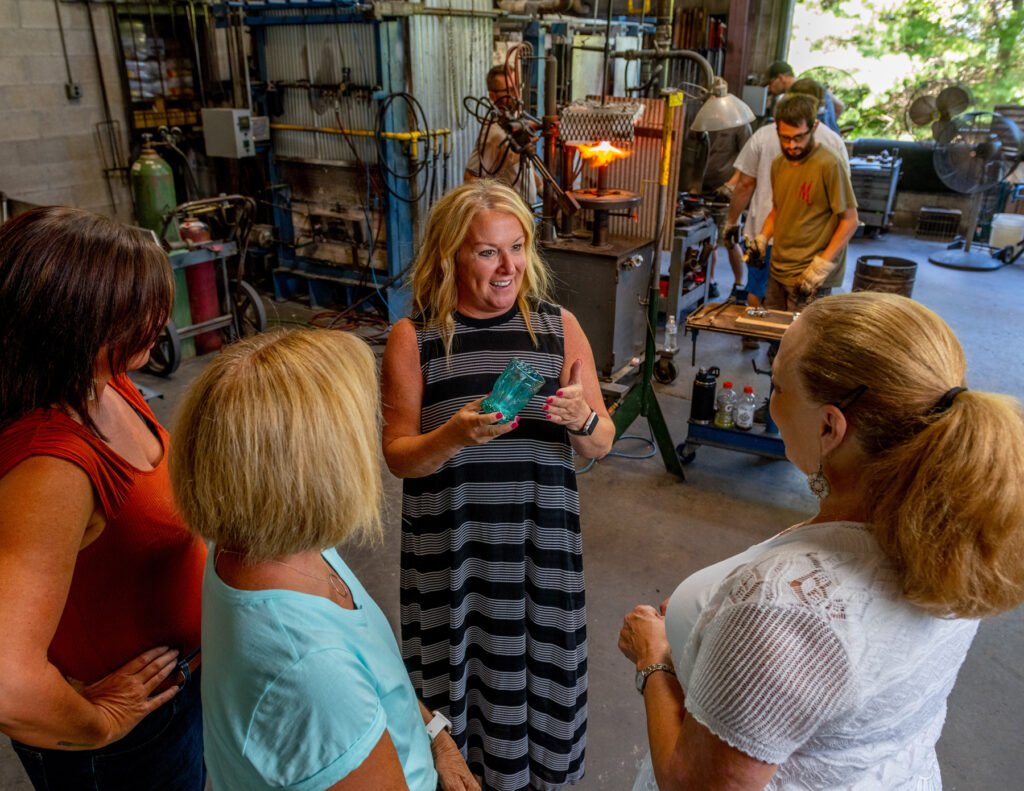 Mosser Glass
The origins of Mosser Glass stretch back more than half a century. When Cambridge Glass closed in 1954, Thomas Mosser (who had learned the trade there from his father, plant manager Orie Mosser) decided to continue the area's glass tradition by building a company of his own. He soon began saving and making plans. In 1959, the young man began manufacturing glassware in an abandoned chicken coop. Two years later, he flew the coop to form Variety Glass, producing glassware for the pharmaceutical industry. In 1971, he established Mosser Glass with a product line that blended new designs with timeless classics acquired from Viking, L.G. Wright and his original inspiration, Cambridge Glass.
Mosser Glass has continued to grow. Still family-operated, today the company employs a team of more than 30 to provide the highest quality glassware and blend the best of the past with contemporary sensibilities. Visit the retail store Monday-Friday and be sure to allow time for a free guided tour as you learn about the art of glassmaking from some of the Midwest's best craftspeople. On the hunt for your precious Cambridge keepsake? For all the latest on our local artisans, visit http://www.visitguernseycounty.com/events for unique local festivals, eve