There's no time like the present to visit a place like no other that's off the beaten path.
The urge to get away from it all and escape to a simpler time and place is strong, especially these days. Cambridge/Guernsey County, Ohio is ready to welcome you and your family with fresh air and wide-open spaces. Whether you seek serene hideaways or come enjoy our multiple lakes and parks, trails and fields, shops and restaurants, and plenty of intriguing surprises. Among the long list of ways and places to have fun, here are just a few enticing reasons to plan your visit NOW.
Get Outdoors at Salt Fork State Park, which at 20,181 acres is Ohio's largest state park! Its woodlands and meadows are home to turkeys, white-tailed deer, red fox, barred owls, and songbirds like the scarlet tanager and goldfinch. Come snap photos of wildlife as well as seasonal wildflowers. Cast a fishing line. Lounge at one of Ohio's largest inland beaches. Boat, swim or waterski in the nearly 3,000-acre lake. Bring a picnic and sprawl out in a scenic spot. Play miniature golf. Hone your swing at the driving range. Hike 14 different trails. Ride horseback on six bridle trails.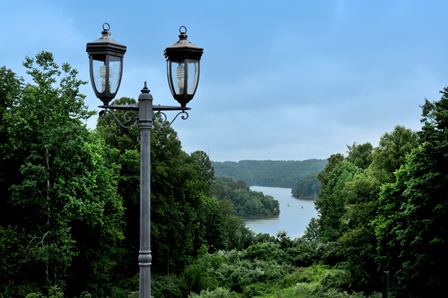 Make a Splash at Seneca Lake Park, where 3,550-acres of water ripple invitingly. Come boat, swim, waterski, and reel in catfish, bass, walleye, yellow perch, and bluegill. The largest lake in the Muskingum Watershed Conservancy District and Ohio's third-largest inland lake offers three public boat launch ramps, so bring your speed boat, sail boat, pontoon, jet ski, fishing boat or rent a watercraft from Seneca Lake Marina. There's a 399 horsepower limit, but if you prefer to paddle, rent a kayak or join a guided kayaking program. When you're ready to dry off, explore the park's 4,060 acres of land.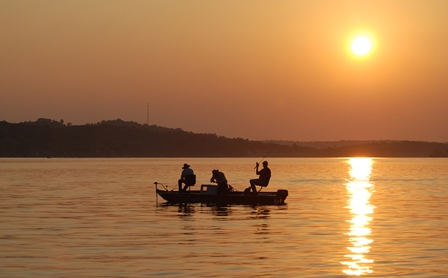 Hit the Trail. Explore our network of hiking, biking, and even horseback riding trails. Also, don't miss the one-of-a-kind Hopalong Cassidy Trail. Meander Historic Downtown Cambridge to see memorabilia, murals, and statues on display celebrating hometown cowboy hero William Boyd, who brought the fictional cowboy to life on film and television from 1935 to 1952. According to the Smithsonian National Museum of American History, Hopalong Cassidy was so popular that in 1950 he was the first licensed image to appear on a lunch box!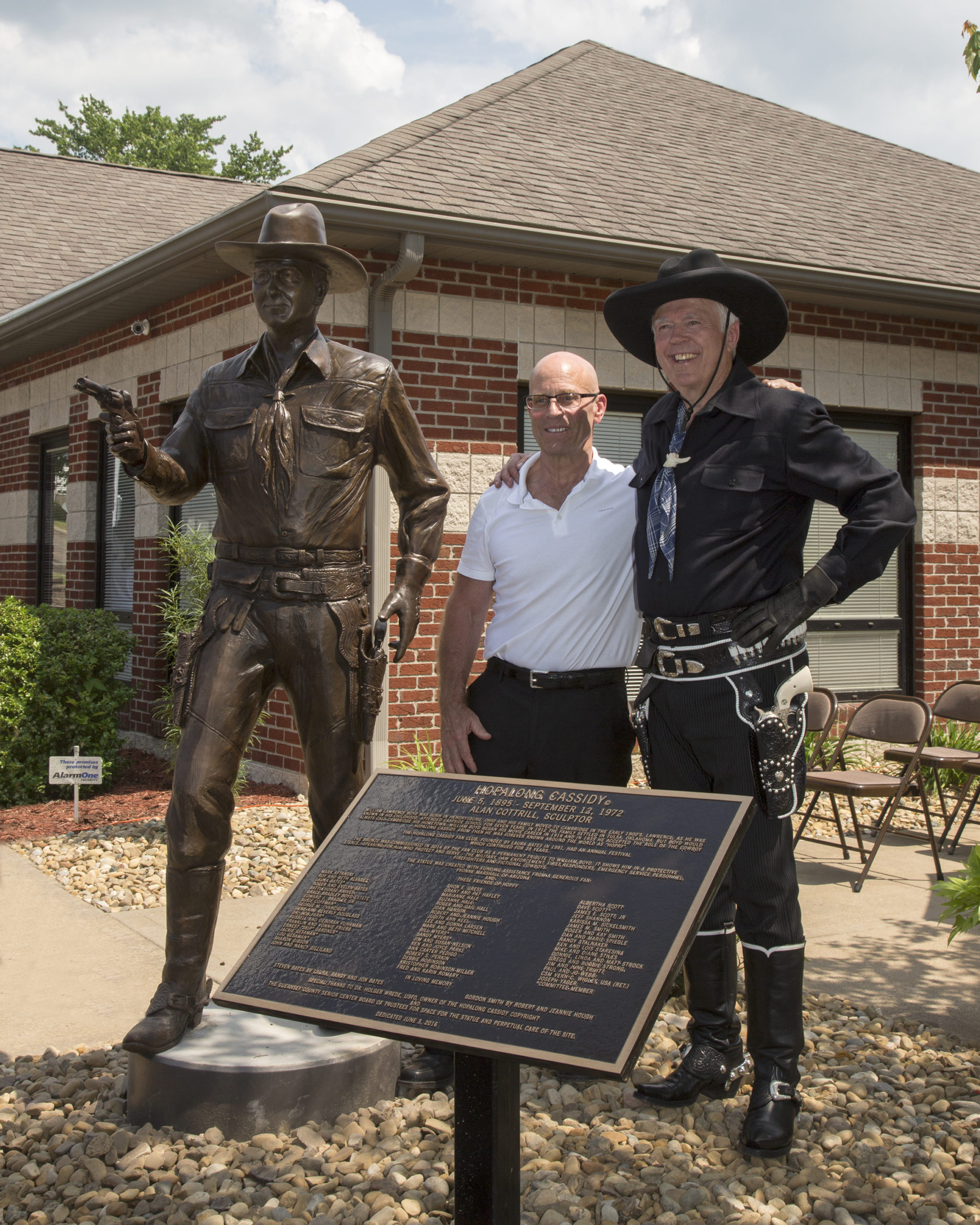 Go Wild. Try to glimpse the elusive Bigfoot, rumored to call this area home. Numerous sightings have been reported in the Salt Fork Region since the 1700s, including 36 claims since the 1980s! For guaranteed views of rare and endangered creatures, visit North America's largest conservation center, The Wilds. This 10,000-acre park with 110 lakes is home to animals from all over the world including Southern White and greater one-horned rhinos, scimitar-horned oryx, Persian onagers, Grevy's zebra, cheetahs, Bactrain camels, and many others. Enjoy an open-air safari, zip-line, or horseback riding tour for an up-close look at the animals. Private tours, birdwatching hikes, fly fishing safaris, and walks around the butterfly habitat are other ways to explore the sprawling property.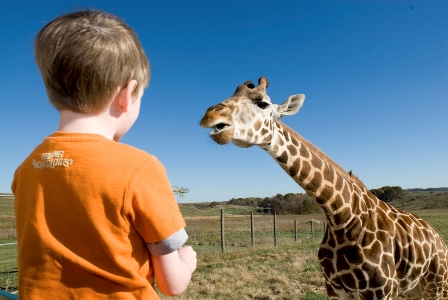 Tee Up. Play 18 holes of regulation golf on rolling terrain at Wildfire Golf Club where a few blind approaches and water hazards test skills. Or play the uphill challenges and rugged terrain at Salt Fork Golf Course. Or enjoy the elevation changes and scenery while driving and putting around Robins Ridge Golf Course. Don't have clubs? Head to The Jonathan Bye Memorial Disc Golf Course to work your throwing arm and hone your aim.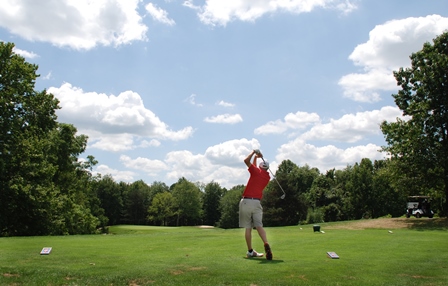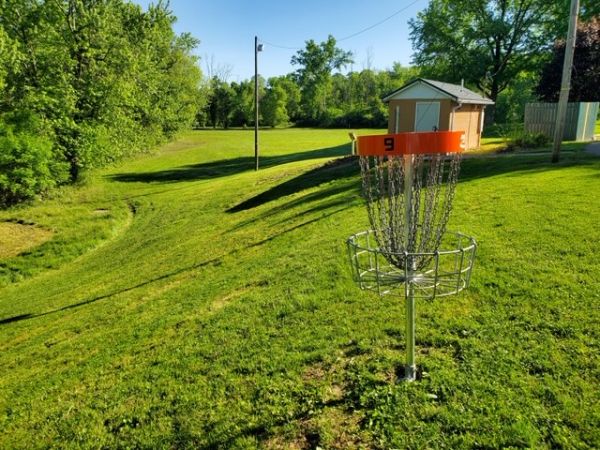 Let Loose. Saddle up for horseback riding. Whether you're a novice or experienced rider, prefer to join a guided ride or head out on the trails on your own, we've got miles of trails to explore on four hooved feet for a genuine connection with nature. Exercise your mind and muscles on geotrails, completing a high-tech treasure hunt through hills and woods. Take aim at the newly remodeled paintball course at Rocky Fork Ranch Resort, where up to six people can shoot up to 50 rounds each while ducking and hiding to avoid getting splattered.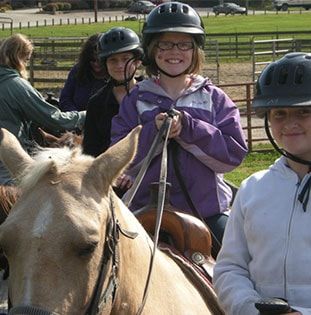 Slow Down. Historic Downtown Cambridge evokes timeless simplicity. Spend a leisurely day meandering its wide sidewalks and popping into irresistible shops and eateries. Find goods from stylish apparel and jewelry to gourmet foods, antiques to works of art by local artisans, garden accents to tasty treats, and much more. Don't miss Kennedy's Bakery, a local favorite since 1925 where all the breads and pastries are made from scratch; and McKenna's Market, which stocks hundreds of gourmet, artisan, and local food products. Dig history? Head to the National Museum of Cambridge Glass, which had been one of the world's most prosperous glass companies before it closed in 1958, and the Guernsey County History Museum, comprised of a restored 16-room, 188-year-old house, an authentic one-room schoolhouse, plus a replica coal mine from the 1890s. Don't miss the special World War II exhibit. Just outside of downtown, Nothing But Chocolate specializes in handcrafted candies. And the Mosser Glass Factory offers tours of the only hand-pressed glass factory in the United States.  Learn how and see where hand-pressed glass products have been made for over 40 years, then head to the gift shop for souvenirs like Carnival, Vaseline, Opalescent, and hand-decorated pieces.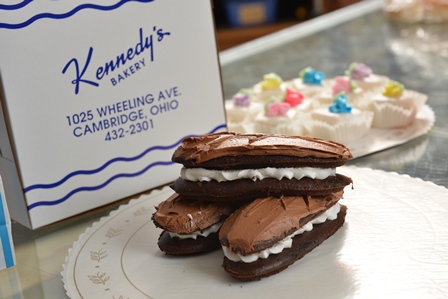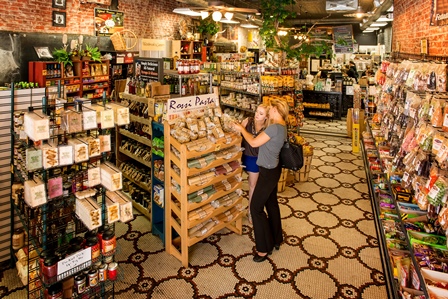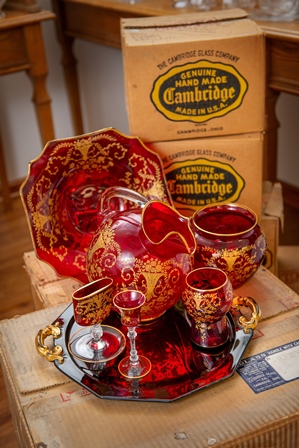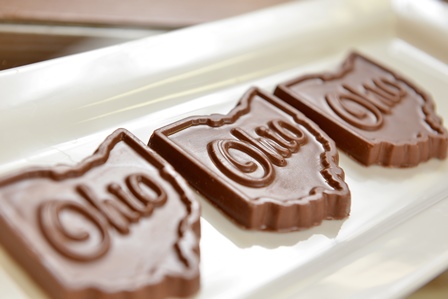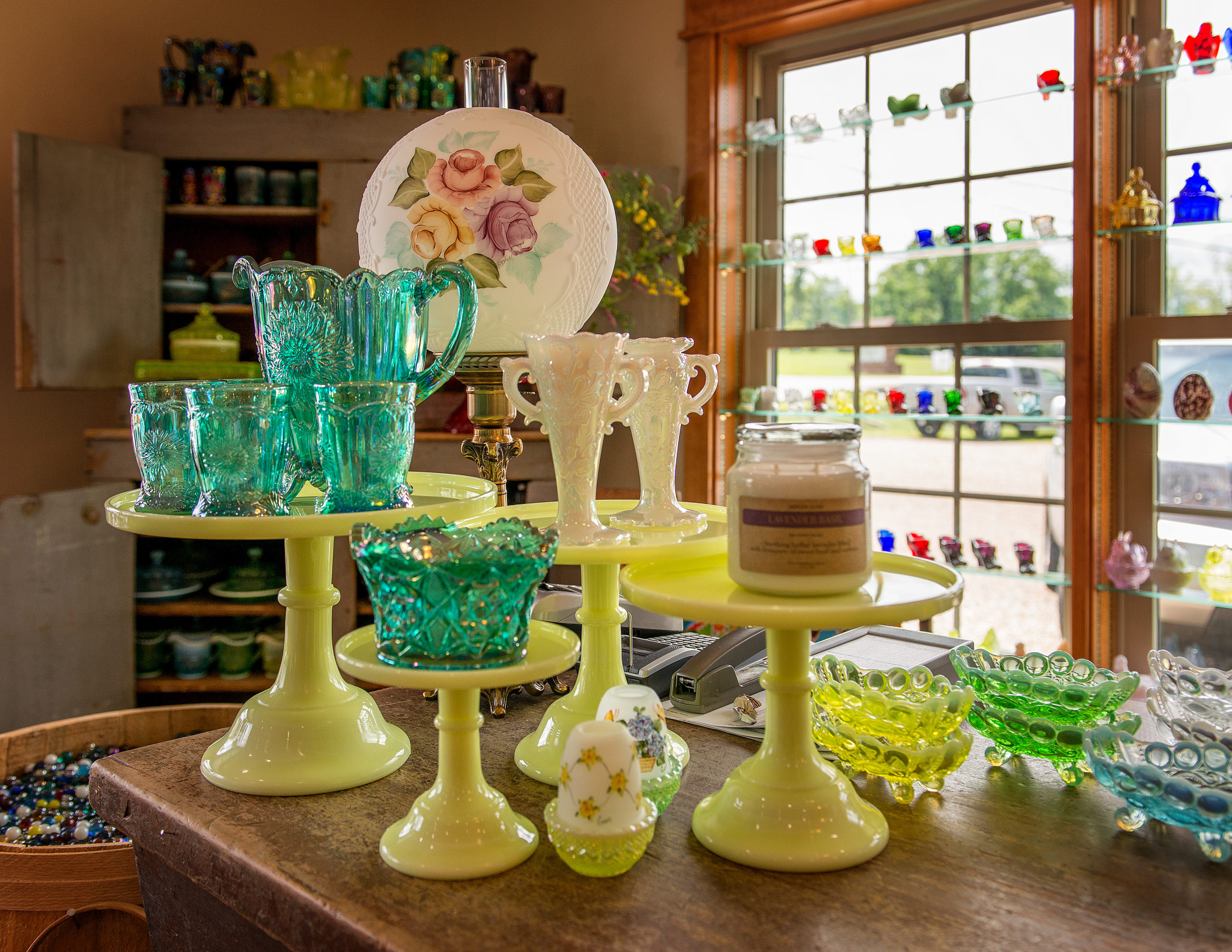 Dig into Delicious. There's a simple joy in eating a meal that you didn't have to prepare yourself. Grab a seat on the patio, deck, or order to-go as suits your fancy to savor local flavors. At Georgetown Tavern on the Hill the wood-fired pizzas and Georgetown Vineyards wines are rivaled only by the panoramic views. Theo's Restaurant, a family dining tradition since 1931, is known for its extensive menu of enduring favorites and mile-high pies. 360 Burger uses local ingredients in its mouthwatering burgers, fries, and hand-spun milkshakes. This is chef-driven, high-quality food that just so happens to be served fast. The Dockside Restaurant at Seneca Lake Marina-Park is adored for its ice cream shop, Fish Fry Fridays, barbecues on Fridays and Saturdays, and eclectic menu inspired by global favorites.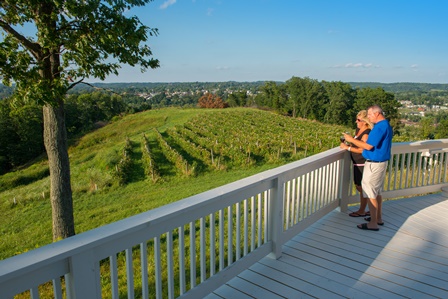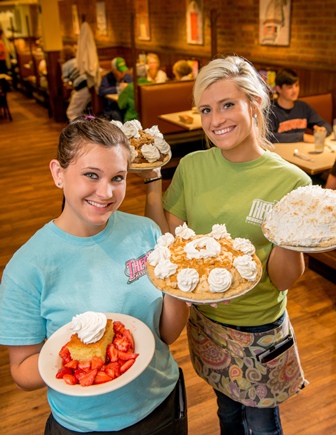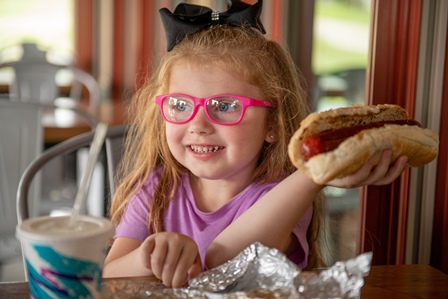 Tuck In and get cozy at any of our accommodations. Whether you feel most comfortable in a hotel, bed and breakfast inn, lodge, cabin, RV park, or campground, we've got you covered. Pitch a tent at Seneca Lake Park and Campgrounds, which has 513 campsites in two locations, or rent one of its vacation cabins. Glamp in a yurt at The Wilds. Lounge at Salt Fork Lodge & Conference Center surrounded by miles of trails and abundant wildlife. Seclude among 250 acres at Eagle Rock Lodge. Pull your big rig into a spot with full hook-ups at Cool Breeze RV Park. Or check into Fairfield by Marriott which adheres to the brand-wide initiative that aims to tackle the realities of the COVID-19 pandemic at the hotel level.
Make memories. No doubt, 2020 is a year for the record books. Taking a vacation to Cambridge/Guernsey County is one way to write a chapter your way.
There's truly something for everyone in Cambridge/Guernsey County, Ohio. We look forward to your visit.
Hope S. Philbrick
MediaOne North America editor & content strategist
editor Foodie Travel USA