Introduction Story to Guernsey County…
Guernsey County borders Ohio's Winding Road and is a neighbor to many OWR communities. OWR AmeriCorps member, Grant Joy, was grateful to participate in the 2020 "Found in Ohio Traces, Trails, and Tales Media Tour" sponsored through a collaborative effort of the Cambridge Guernsey County CVB, Visit Zanesville, and Morgan County CVB. Over the following days, OWR will be sharing mini stories that Grant has written while participating on the Media Tour that showcase the Cambridge Spirit and the authentic assets that make Guernsey County a unique destination for visitors.
There's an adage that says "it's all about the people." People exude a certain amount of passion, commitment, and exuberance about something because they value and strongly feel it is important to them. Certain people and places have a passion that can not only be seen but also felt. Guernsey County, nestled in the lush green hill country of southeast Ohio, possesses a pastoral medley-like landscape of tree-topped ridges, forested ravines, sprinkled in with dairy farms and narrow valleys. The land mirrors that of many other counties in Appalachian Ohio. Because of the rolling hill country that defines Guernsey County, the people of Guernsey County have developed the "Cambridge Spirit."
Mary Beth Sills, Director of the Cambridge Main Street Program, referred to the Cambridge Spirit in the following way: "Cambridge Spirit is a pride in our community," stated Sills. "Knowing we are a resilient, resourceful, and [a] proud group of people. We take life in stride, fight for our beliefs and morals and we love where we live. Our downtown and our community speak to us in ways many could never understand. It is more than just a home or just a town it is our lifeblood, our soul, and being."
Sills touches on a tangible passion that's palpable throughout my visit to Guernsey County. The Cambridge Spirit lies manifest in the traditional traits found in Appalachian Ohioans. Resiliency, resourcefulness, and pride all are keystones in the foundational makeup of Appalachians across the region. Given that the landscape of the county is blanketed in hills, Cambridgers and Guernsey Countians, alike, have continued the Appalachian tradition of self-reliance while also depending on a "network of neighbors" to enhance and improve the community they call home. Sills touches on another important trait manifested in Appalachian Ohioans, the idea that there is a deep, almost reverent, connection to the land in which they call home.
The Cambridge Spirit can be felt at the National Museum of Cambridge Glass, and Mosser Glass. It can be felt in the historic downtown of Cambridge, especially in November and December when the downtown travels back in time to the Victorian-era, as the Dickens Victorian Village blankets the town. It can be experienced at Salt Fork State Park. Most of all, the Cambridge Spirit can be found in those who call Guernsey County home and are some of her biggest supporters; Sills, Steve Theodosopoulos, Amanda Cox, Heath Dawson, and Rick Booth. Quite simply, it's what makes Guernsey County a place worth experiencing for yourself; you'll be better for it, like a trip to Guernsey County challenges you to find your "Cambridge Spirit". Make sure to continue to be on the lookout for an upcoming series of mini-stories on Guernsey County and to learn how the Cambridge Spirit plays an integral part in the fabric of the county.
The Joys of Ohio's Winding Road: southeast Ohio's Glass City
The Cambridge Spirit in many ways harkens back to the 75 workers it took to craft a single piece of Cambridge Glass. Cambridge Glass started as workers and glass-making equipment moved to Cambridge following the closure of a plant in Findlay, Ohio in 1902, echoing resourcefulness. The Cambridge Spirit continues to be felt today in the 30 workers it takes to create a single piece of Mosser Glass. Tom Mosser started Variety Glass in 1959, as his father, Orie Mosser, was the plant manager of Cambridge Glass upon its closure in 1952. Tom persevered with Variety Glass and then established Mosser Glass in 1971.
Cambridge Glass products are valuable, rare, and beautiful works of art. Both Mosser Glass and Cambridge Glass are great representations of the skill, precision, and nuance of those who created these timeless, beautiful pieces. Workers at Cambridge Glass, when it was in operation, as well as workers at Mosser Glass, perform work that resembles more art than labor. It is the careful skill and eye for detail that is required to create a piece of glass. In this way, both continue a lineage of Appalachian arts creating unique items that reflect an area and the creativity of the people who crafted such items. Both institutions provide a tangible connection to the past while continuing a way forward for Cambridge and a way for the county to continue to export the artful creativity that is found in Appalachian Ohio. To learn more about the National Museum of Cambridge Glass, please visit them online at https://cambridgeglassmuseum.org/, to learn more about Mosser Glass, visit them online at https://www.mosserglass.com/.
The Joys of Ohio's Winding Road: A Victorian Experience
Perhaps the best time to experience the Cambridge Spirit is during the holiday season. Historic downtown Cambridge possesses a downtown colorful in architectural history, while also possessing an eclectic mix of downtown restaurants, local businesses, and specialty shops that all benefit during the holiday season as the area's transformed to the Dickens Victorian Village.
Dickens Victorian Village encapsulates the Cambridge Spirit. Having a deep pride and connection to Cambridge, Bob Ley, a local artist and businessman, led a group of local volunteer residents, to create a unique, place-based experience centered around the authentic asset of downtown Cambridge. In this way, the pride of the place is felt. Coupled with the town's location at intersections of Interstate 70 and 77, passionate residents were able to leverage the town and counties' authentic assets to create an attraction conceived through local people utilizing local resources to create an experience only found in Cambridge. Dickens Victorian Village is a huge boost to the county and helps to bring visitors from all over into the downtown area. Businesses in the historic downtown area benefit as they receive additional foot traffic. In this way, the Cambridge Spirit shines through as it fosters greater community connection and support of one another echoing long-standing Appalachian virtues of resourcefulness, community, and pride of place.
While COVID-19 continues to challenge us to adopt new and creative ways of carrying out programming, Dickens Victorian Village will continue to have Victorian-era mannequins, bringing to life victorian-era fashion and culture, on display throughout the downtown area. The mannequins are outfitted in handmade, historic period clothing while also depicting notable Dickens figures like Bob Cratchit and Tiny Tim. The notable Christmas lights show displayed on the Greek Revival courthouse will continue to run nightly. Also, two Victorian teas, two cemetery tours, and two trolley tours are scheduled to coincide with Dickens Victorian Village. As COVID-19 continues to impact all Americans, Guernsey Countians have displayed the same creativity and resolve of those who've called Guernsey County home in the past. To learn more about Dickens Victorian Village, please visit them online at http://www.dickensvictorianvillage.com/.
The Joys of Ohio's Winding Road: A Squatchy Situation
Visitors to Guernsey County can immerse themselves in the vibrancy of the Appalachian landscape through experiencing the largest state park in Ohio, Salt Fork. There is a running joke in the county, that once you get to the entrance of the park, located just off U.S. Route 22 toward Cadiz, you're only halfway to the park. Salt Fork is a diverse landscape home to a 2,952-acre lake nestled in between forested hills and valleys that dominate the park's topography. Hikers and horseback riders can experience 12 hiking trails as well as over 70 miles of bridle trails throughout the park.
However, Salt Fork State Park's claim to fame is that it is rumored to be home to Bigfoot. Salt Fork Lodge is home to the world's largest Bigfoot Conference. USA Today has named Salt Fork State Park is one of the top 10 "Squatchest" Places. Bigfoot is a big deal here. Folklore and legend play a large part in Appalachian culture. West Virginia has John Henry and the Mothman, North Carolina has the Brown Mountain Lights, and southeast Ohio has Bigfoot. Not only are visitors able to immerse themselves in the outdoor splendor of the Appalachian foothills, but visitors may also experience a squatchy situation on their trip to Ohio's largest state park. To learn more about Salt Fork State Park and the Lodge, please visit https://www.saltforkparklodge.com/.
The Joys of Ohio's Winding Road: The Cambridge Spirit Personified
What makes the Cambridge Spirit so unique amongst those who experience Guernsey County is that of the people behind the businesses and organizations that are the county's most ardent supporters. While Cambridge Main Street Executive Director Mary Beth Sills coined the term "Cambridge Spirit". The spirit of the community can be seen through several individuals who call the county home. The number of passionate individuals stood out to me as I toured the area.
Native Cambridger Amanda Cox, owner and Chief Chocoholic of Nothing But Chocolate, possesses a passion that has turned into a labor of love. Cox's business is a success story despite the difficulties of COVID-19. Having outgrown her previous two locations, Cox recently moved to her current space at 1218 Southgate Parkway in Historic Cambridge. The joy and passion of crafting hand-made chocolates around the holidays growing up with her family served as an inspiration to start her business. Visitors are in for an especially sweet and meaningful treat if they decide to explore Nothing But Chocolates around Halloween time. Unique to Nothing But Chocolate is that of the Mad Scientists specimen jar themes that coincide with Halloween. The chocolate-based specimen jars were a result of Cox's creativity and are modeled after the idea of the abnormal Frankenstein Brain. "
The idea for the specimen jars started several years ago with the brain mold and packaging the brain in a clear jar labeled after the Frankenstein abnormal brain," stated Cox. "It then evolved after a good response with customers and [we] wanted to make Halloween bigger in our store than it previously was. In years prior, Halloween was a very small holiday since the majority of candy buying was done at big box stores for mass-produced candy." As a result of the specimen jars, Cox was able to get traction for her store as she was able to use the Mad Scientist theme as a way to build awareness for the store and in doing so Cox was able to position Nothing But Chocolate as an added destination for visitors to immerse themselves in the Cambridge experience. Further, Cox worked to continually involve the idea and now visitors can become "Mad Scientists" as they're able to add to chocolate brain molds through adding fingers, ears, and eyeballs to the specimen jars. Cox mentioned: "Ingredient labels were created to be as similar to a specimen jar with the product name, specimen number and company name and address being labeled as "Lab Property" instead of "Manufactured by." Specimen numbers were determined by a meaningful year for either myself or the business (false teeth is specimen No. 19 which 2019 was the year we moved to the current location.) In 2019, Cox saw the sweets of her labor pay off. In June, at the Retail Confectioners International Annual Convention Candy Clinic, Cox presented her Mad Scientist/Human Body Part theme to her chocoholic peers, from around the country, and was awarded Best Miscellaneous Holiday Idea for 2019. To learn more about Nothing But Chocolate, please visit online at https://www.nothingbutchocolate.com/.
Continuing to personify the passionate Cambridge Spirit, is Theo's owner Steve Theodosopoulos. Theodosopoulos is the third-generation family member to operate Theo's. Originally known as the Coney Island for 54 years, until the establishment burnt down in 1985, it was quickly rebuilt and came back bigger and better displaying a trait of resiliency and resourcefulness. The current owner, Steve, took over the restaurant with his brother in 1994 and continues to operate it to this day. The restaurant is a staple of the Cambridge downtown because it offers outstanding quality meals at an affordable price. I recommend the Hot Turkey sandwich served over an open-face bread smothered in gravy. No trip to Theo's is complete without trying a signature Mile High Pie. Theo's provides a great place to taste the Cambridge Spirit at an affordable price point. To learn more about Theo's please visit them online at http://www.theosrestaurant.us/ or give them a call at 740-432-3878.
Further exemplifying the passion and love of place that Guernsey Countians have are Rick Booth and Heath Dawson. While serving in two distinct organizations, their passion, and love of what they do stand out. Booth is the county historian and inherited the history gene from his father. He has spent numerous hours working to digitize 1,250 historical stereograph images that with the help of special red-cyan glasses, can be viewed in 3-D online at https://www.flickr.com/photos/gchistorymuseum/collections/72157687413418585/.
Special glasses, needed to view 3-D images, can be obtained through contacting the Guernsey County Historical Society at 740-439-5884. Booth played a key role in getting the Ohio History Connection to erect a state historical marker on the former site of the Fletcher General Hospital and WWII POW Camp, Fletcher hospital comprised 168-buildings at its height and was vital to treating 17,608 veterans during June 1943 and March 1946.
Dawson also allows for his passion to shine through, through his work with The Living Word Outdoor Drama. Dawson has been instrumental in the organization's efforts to make the Living Word experience more accessible to all dominations, as the complex has undergone facility upgrades to bring more handicap accessibility to the public while also increasing outdoor seating and working with organizations to provide discounts to help ensure the Living Word is more accessible to a wider audience. Please note that all events are canceled for the season, however, Living Word is providing virtual experiences, for those who wish to learn more, check them out on Facebook at https://www.facebook.com/The-Living-Word-Outdoor-Drama-150945389146/.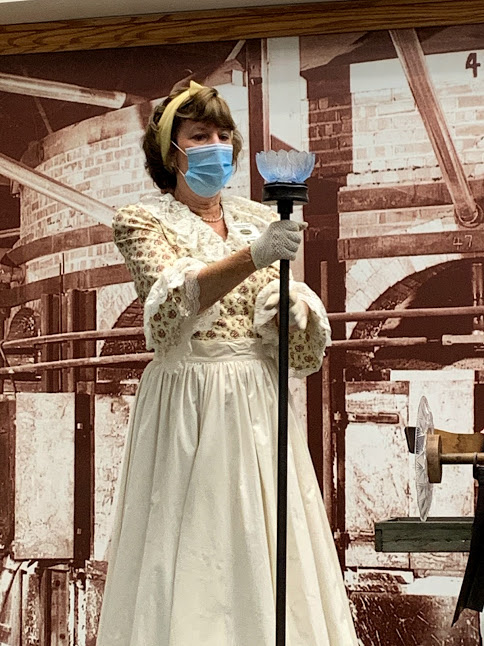 Docent, Cindy Arent, providing a demonstration into the nuances of old-style glass making (Glass City Mini story)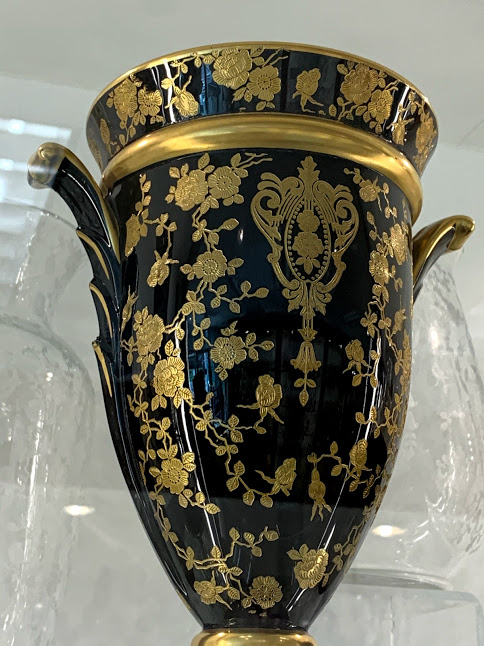 Perhaps Cambridge Glass' most notable pattern, Rose Point is a Cambridge Glass favorite. (Glass City mini story)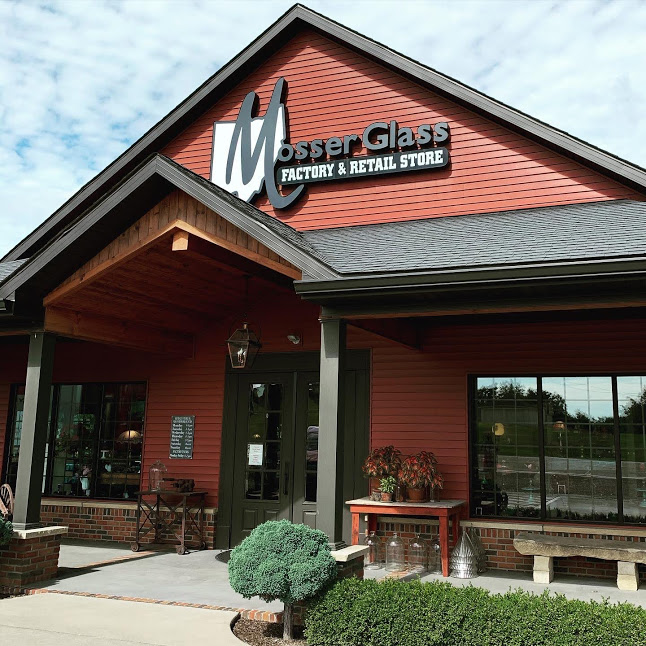 Mosser Glass continues on with the artful lineage of glassmaking in Cambridge (Glass Mini Story)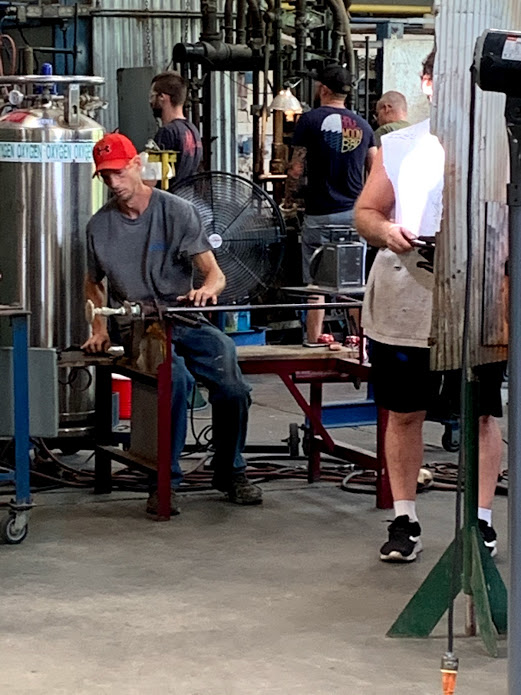 Mosser Glass workers keeping the art of Glass making in Cambridge alive (to be used in Glass City story)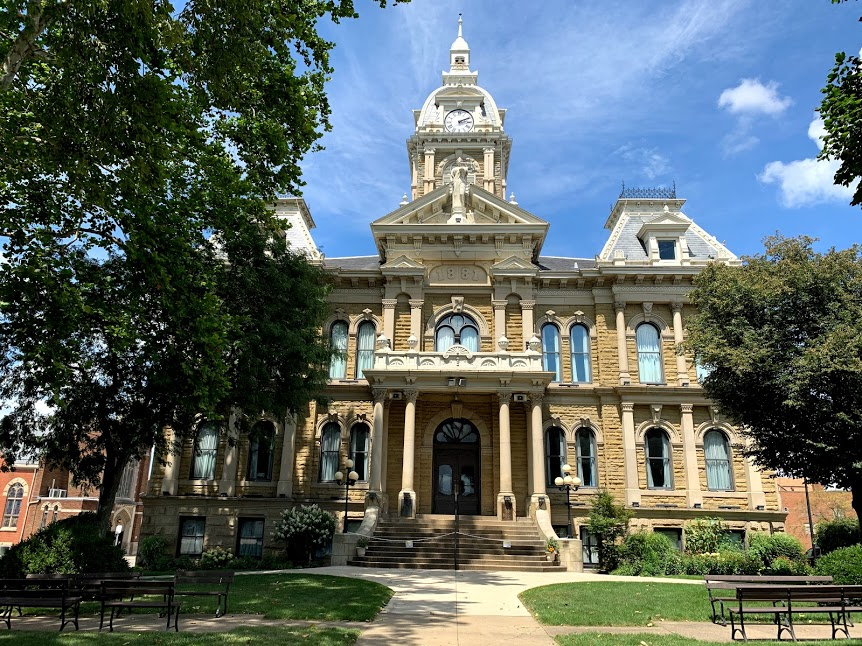 The Courthouse is central to Dickens Victorian Village in that it provides the backdrop for the daily Christmas light show that plays during the Dickens celebration. (Victorian Story)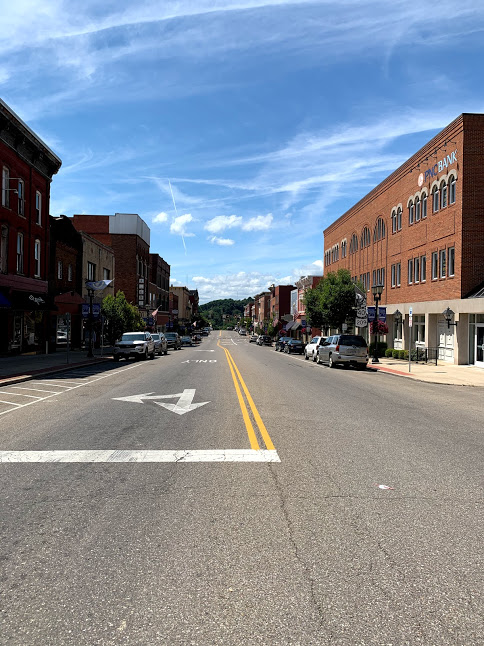 Historic Downtown Cambridge comes provides the perfect backdrop to be transformed into a Victorian Village during the holiday season (to be used in Vicotorian Experience story)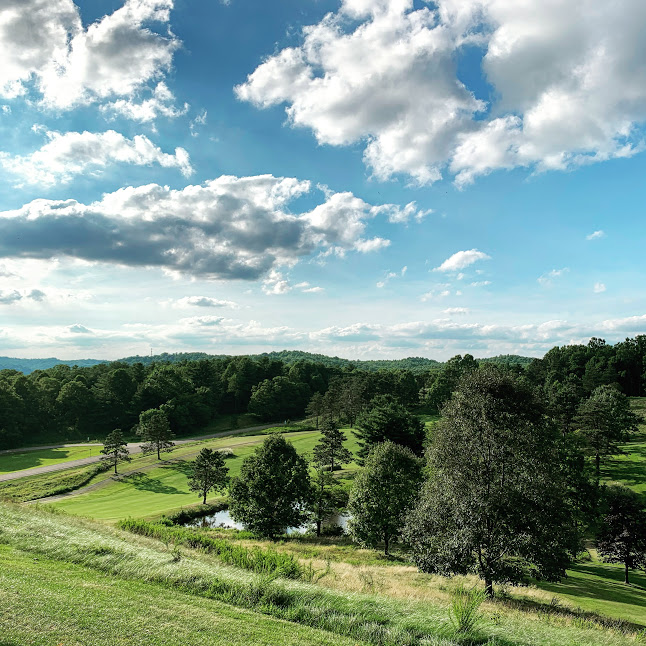 Looking out toward the Salt Fork golf course, located in Salt Fork State Park (To be used in Squatchy Situation)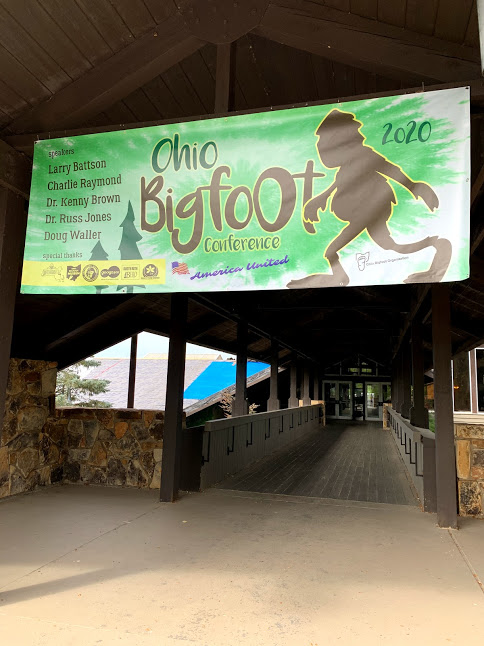 Salt Fork is home to the annual Bigfoot Conference (Squatchy Situation story)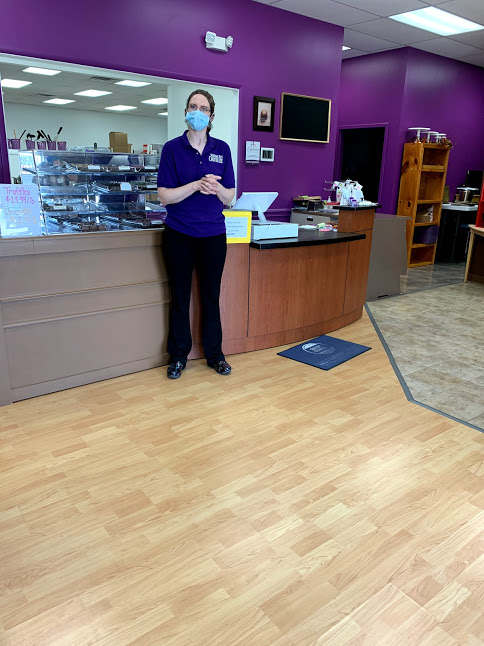 Amanda Cox, self-proclaimed Chief Chocoholic and owner of Nothing But Chocolate, has experienced immense success as she outgrew her previous two spaces. (To be used in Cambridge Spirit Personified)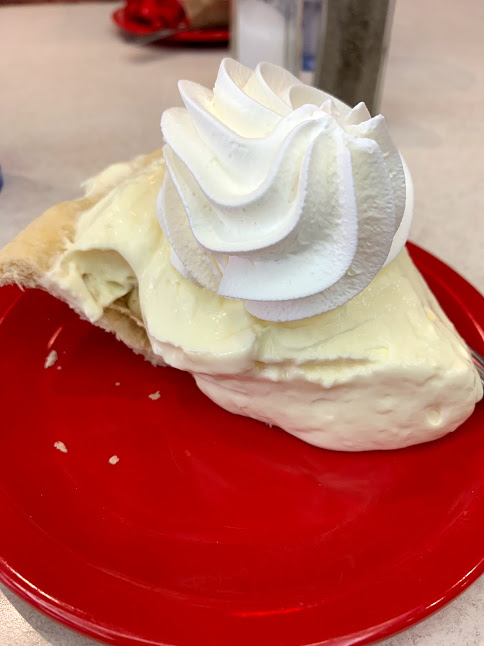 A Mile High Pie is a Cambridge Classic and a Theo's staple.

Guernsey County historian, Rick Booth, courtesy of Rick Booth (to be used in Cambridge Spirit personified story)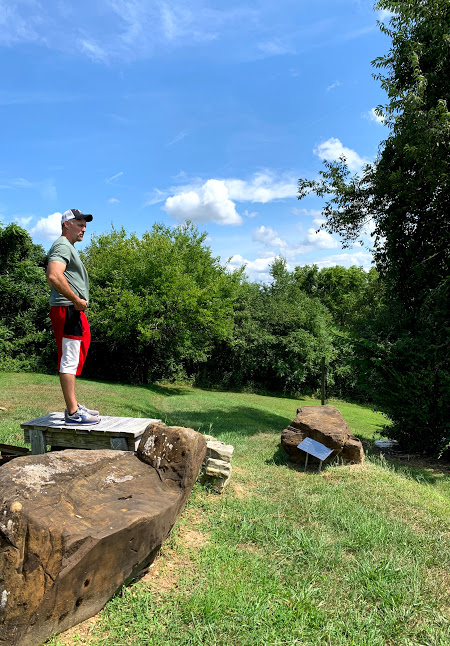 Heath Dawson, Executive Director, of the Living Word Drama (Cambridge Spirit personified story)