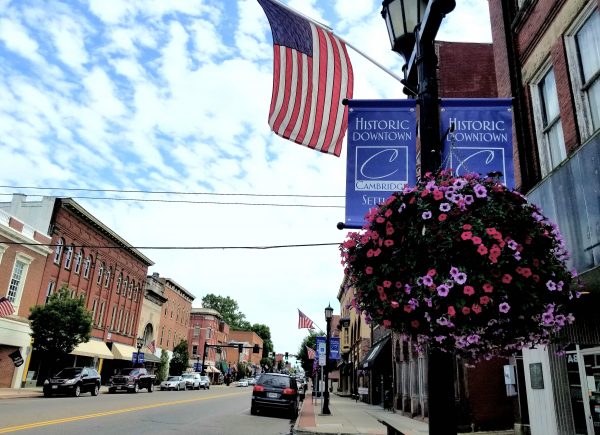 Labor Day has just passed, and we are all looking forward to the next long weekend. That beautiful time when you are given an extra day, or take off early on Friday for much needed relaxation and fun. Shouldn't we be doing this more than just national holidays? If you have not yet discovered a great place to retreat next, My Town has the perfect place for you.
If you are My Town Today reader, you probably have seen previous visits to Guernsey County, OH. You may be wondering, why Guernsey County? Well for starters, their county seat of Cambridge, is ideally located at a frequented crossroads for travelers (I-70, I-77, and State Route 40-The National Road). Cambridge has historically been a great stop to and from larger cities such as Columbus and Cleveland. Their location has given rise to becoming a destination small town, with incredible preserved history, generational family owned businesses, and signature events recognized statewide.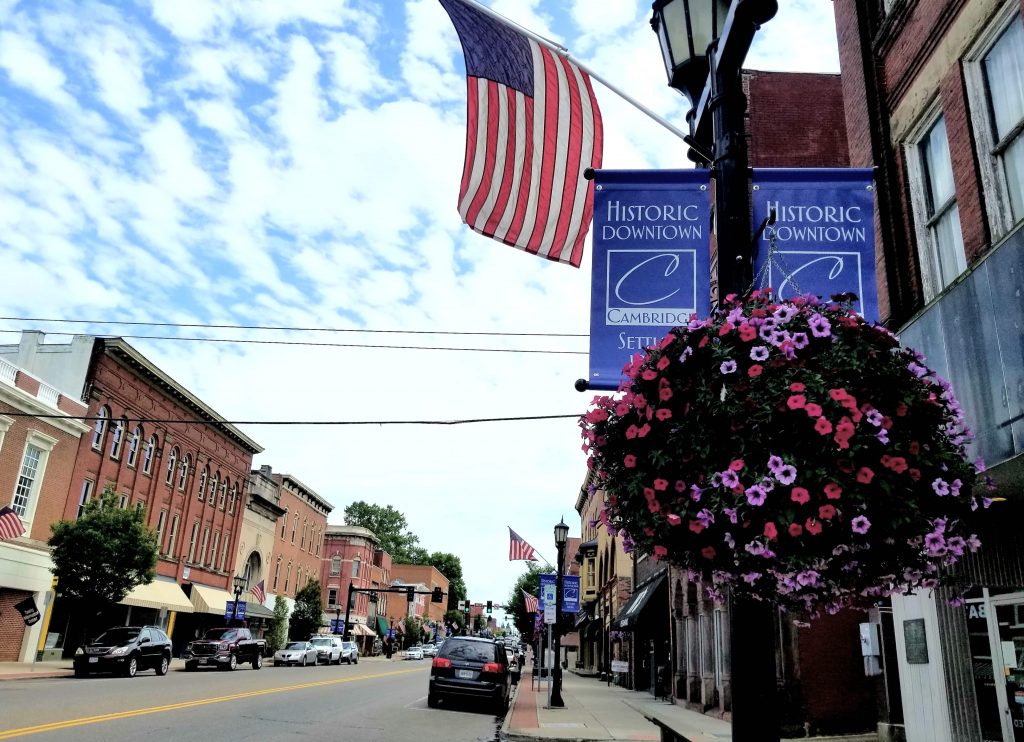 So specifically, what is it that keeps bringing My Town back to this area? The continued discovery. Guernsey County is also home to places like the famed Cambridge Glass Museum, Dickens Victorian Village, Salt Fork State Park, and is the home of Big Foot (no, I'm not kidding). It is also one of the most economical places to travel in Ohio for the Perfect Three-Day Weekend. Here are My Town's recommendations for The Perfect Three-Day Escape.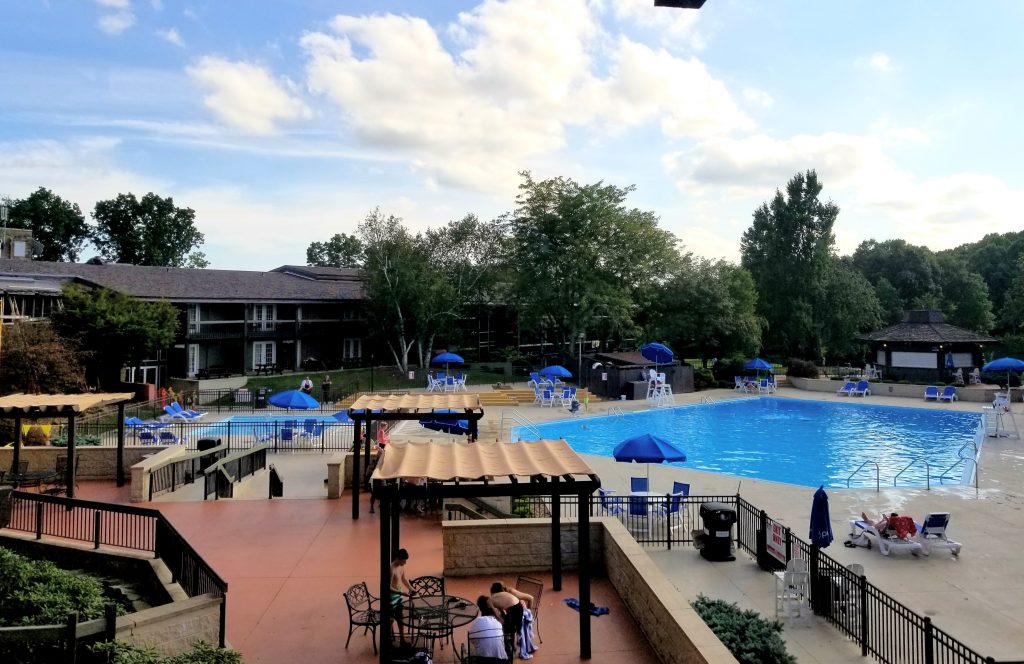 Salt Fork is a great destination for families and adventurists of all ages. Its beautiful setting in over 17,000 acres (nearly 3,000 covered by water) is near one of the most important travel routes in the state. This makes Salt Fork a no brainer destination, especially for Ohioans.
"Salt Fork is said to have derived its name from a salt well used by Native Americans which was located near the southeastern corner of the park. Historically, this part of southeastern Ohio was one of the first areas of the state to be settled by the pioneers emigrating westward from the crowded eastern seaboard. Some of these settlers may have followed Zane's Trace into the Ohio wilderness -a route that led a few families into the Guernsey County area. From Zanesville east to the Ohio River, the Trace became part of the National Road, a major east-west transportation route constructed in 1811. Today, the old National Road is known as U.S. Route 40 and passes near Salt Fork State Park."(stateparks.com)
Salt Fork has so many amenities, you could spend your entire three days just exploring its grounds, but I suggest getting a well-rounded Guernsey County experience and venturing out of the park too. Here a few recommendations not to miss at Salt Fork:
SALT FORK MUSTS
*Reserve a room with bunk beds-Salt Fork is tailor made for families, they have great options for groups of all sizes. Rooms with accommodations such as, queen size and bunks beds in the same room, and a balcony which My Town loved.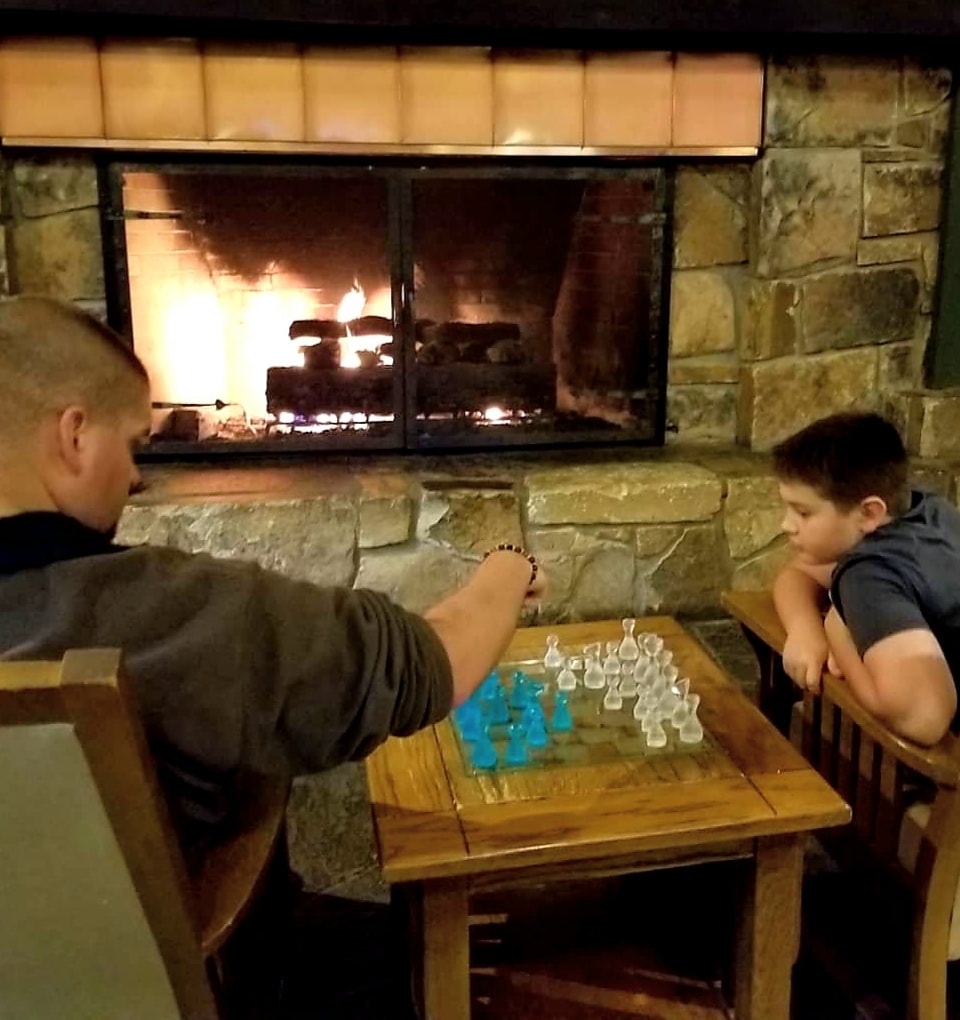 *Play in the outdoor pool– If you are traveling in summer, you can't miss this recently renovated area. It's large, has several pergola areas, and comes complete with an outdoor cabana for adult drinks and more.
*Grab a Bigfoot sighting map– Salt Fork may be THE U.S. Destination for Bigfoot sightings, and is also the home of the Ohio Bigfoot Conference. Stop in at the Gift Shop and join in the fun. Maps are free, and a great way to get out on the trails! There are several other fun events throughout the season. When staying at the lodge, you can sign up for Bigfoot Night Hikes or Creature Weekends, where you learn how to collect evidence.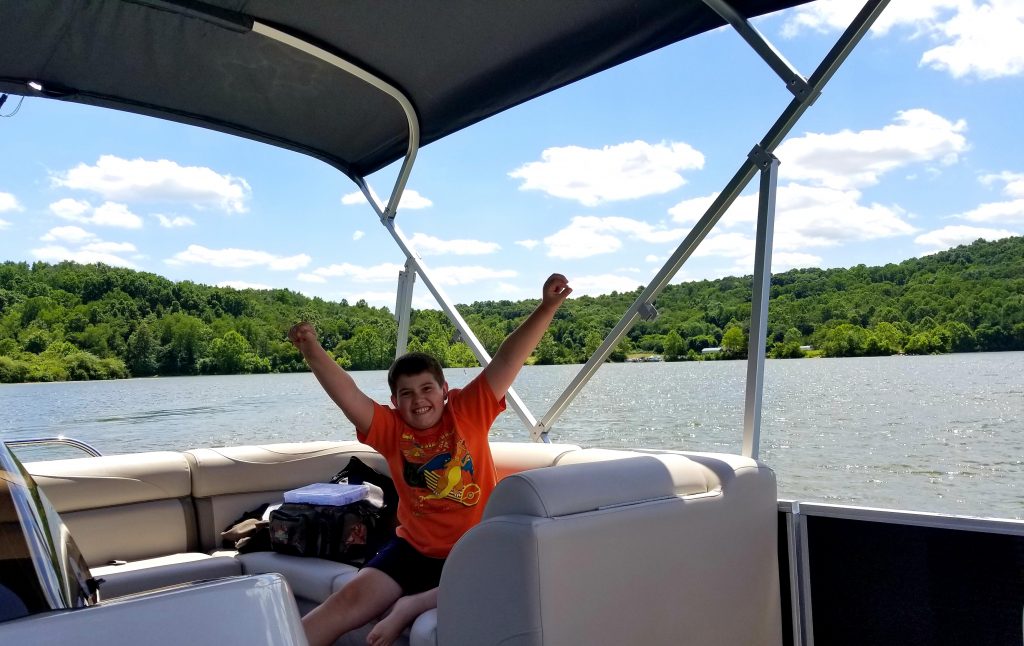 *Rent a boat-A great way to spend a day at Salt Fork, is to rent a boat at Sugartree Marina and take it over to the Stone House Museum. This is the ancestral home of the Benjamin Kennedy Family built in 1840. Now part of Salt Fork State Park, and run by volunteers, this home on the water offers a glimpse into the past, and is a great family boat trip.
*Spend time by a fire-Salt Fork has outdoor fire rings and iconic stone fireplaces all throughout its property. Take advantage of the experience of staying in a lodge!
CANNOT MISS INSTITUTIONS OF GUERNSEY COUNTY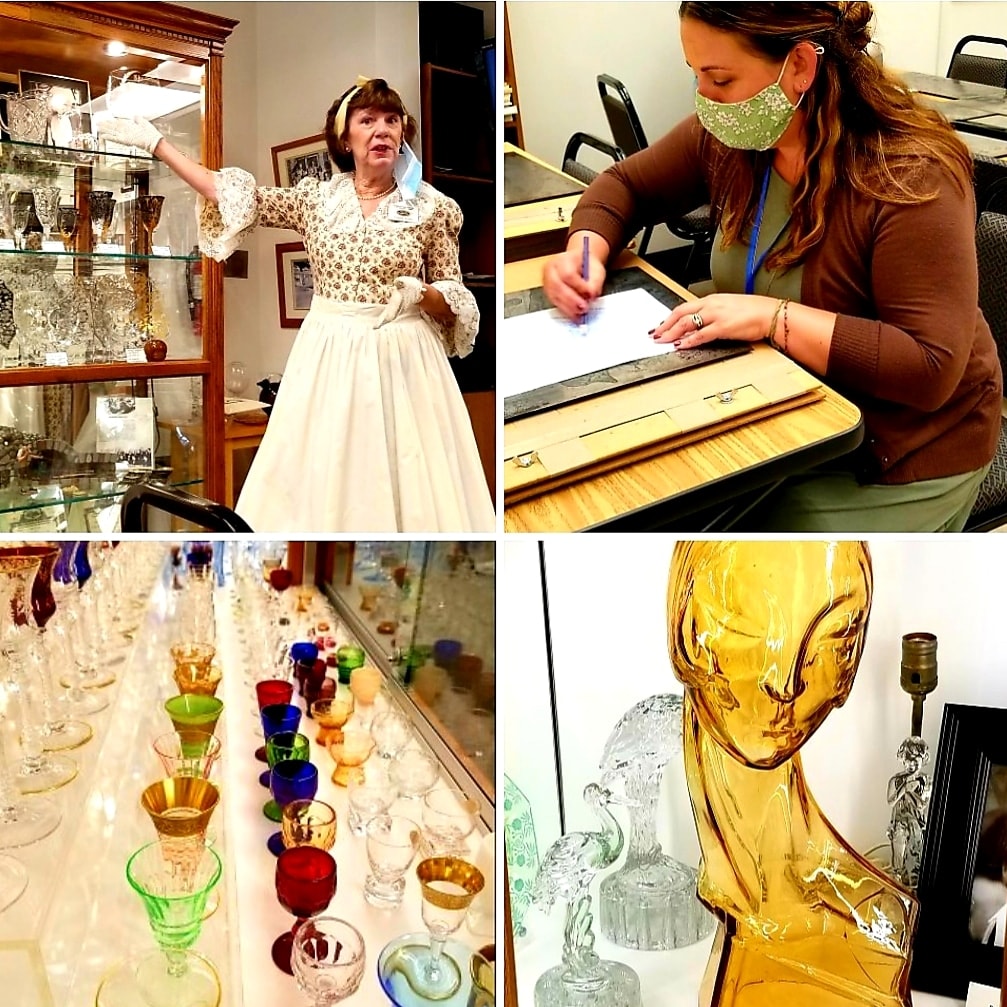 You cannot visit Guernsey County without stopping in at the National Museum of Cambridge Glass. The Cambridge Glass Company started in 1901, making beautiful hand-crafted, opaque colored glass pieces. The site was chosen because of the abundance of gas and coal in Cambridge the factory needed.
The glass company was so famous- especially in the 1920's and 1930's, that several famous individuals also owned the glass collections. Many famous collectors were actors (like Clark Gable). The famed pieces can be identified by distinct markings on the glass.
One of the best parts of visiting, is seeing all the different types of glass that were made, and what the rarest pieces to find are now. There is a National Organization dedicated to collecting this glass, that makes up much of the thriving volunteer base. Many artifacts from the original factory can be seen here. This includes glass presses and etching plates, which the museum uses for interactive fun! When you first walk in, you will be greeted with a wonderful blast from the past volunteer. Which makes the experience very special and memorable. This museum is truly a unique and fun experience no matter your age!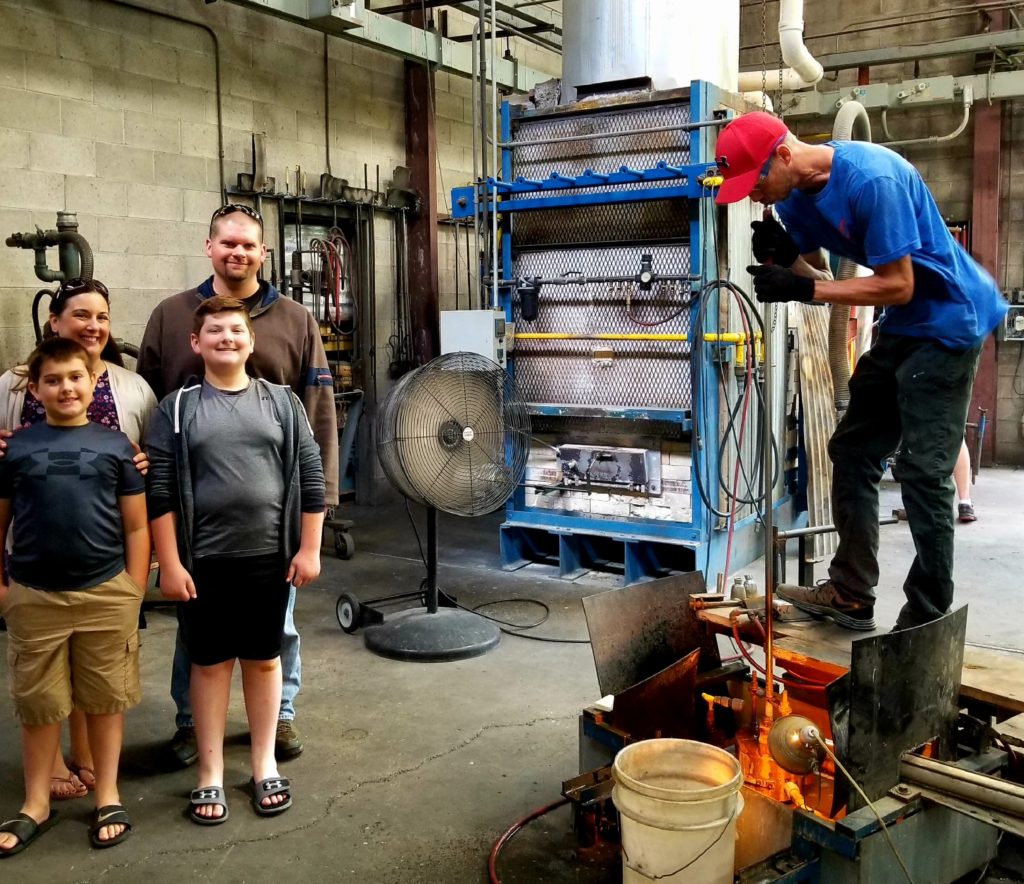 Connecting to Cambridge Glass, and continuing the glass making tradition in Cambridge, is Mosser Glass. Another Cambridge town staple started by Orie Mosser. Mosser Glass began when the Cambridge Glass Company closed in 1954. Now, Mosser's beauty and craftsmanship are known internationally.
You cannot miss taking a tour of the production facility. It's an up-close glass making experience you can only get at Mosser Glass, and an added bonus, it's free! Afterwards, check out their beautiful showroom, where you will want to take everything home!
THE DELICIOUS AND DELECTABLE OF GUERNSEY COUNTY
There are wonderful choices in Guernsey County when it comes to great food. From casual downtown staples to lakeside hangouts, Here a few My Town Picks: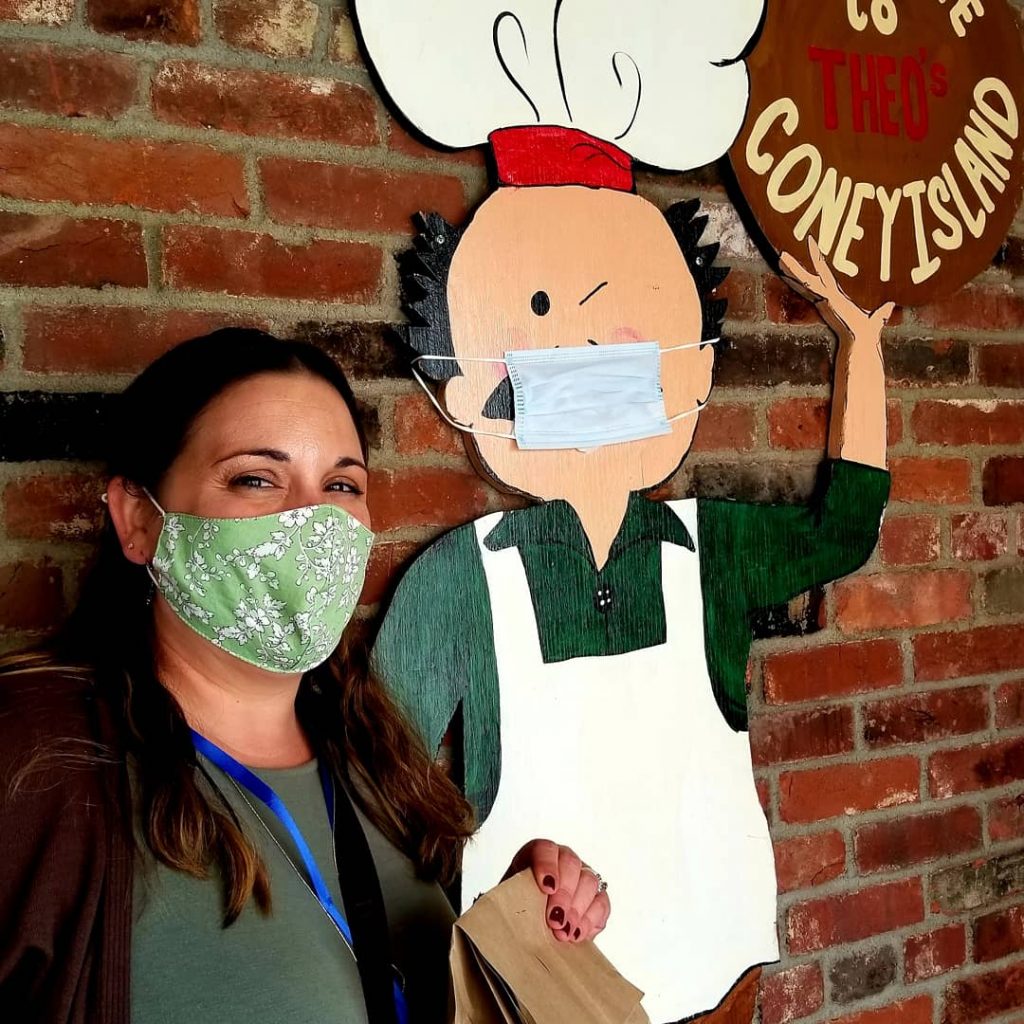 My Town has been to Cambridge more than a few times, and each time we stop at Theo's. Known for their amazing Coney Island "coney dogs," Theo's has been serving a wide selection of delicious lunch and dinner entrees to Cambridge since 1931! Theo's is a third-generation restaurant, and in addition to their great chefs, they are also famous for their pies. So, make sure to save room for the made fresh daily desserts!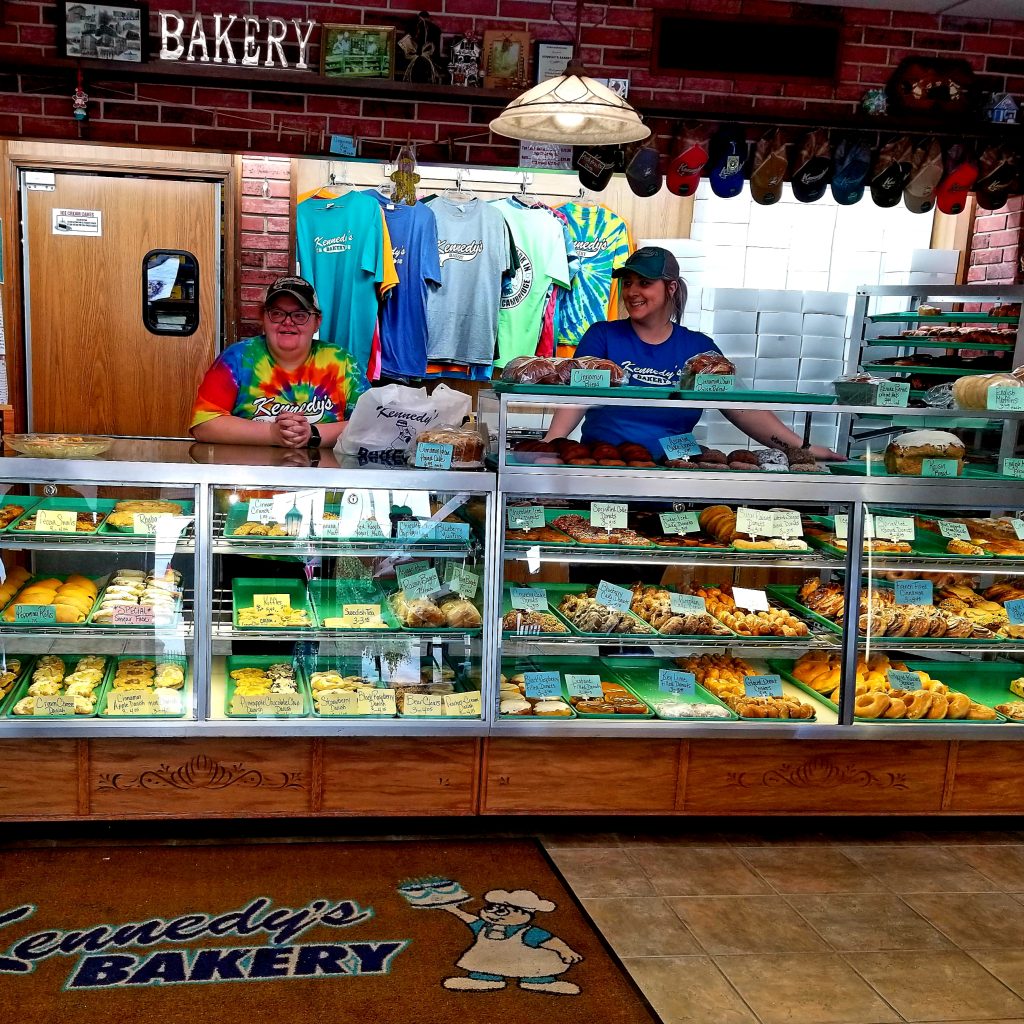 Since 1925, Kennedy's Bakery has been a family owned and operated bakery in downtown Cambridge. This place is the real deal with hand-made, passed down recipes, and a clientele that keeps coming back. Known for their famous tea cookies, the bakery continues to sell out of their treats each day!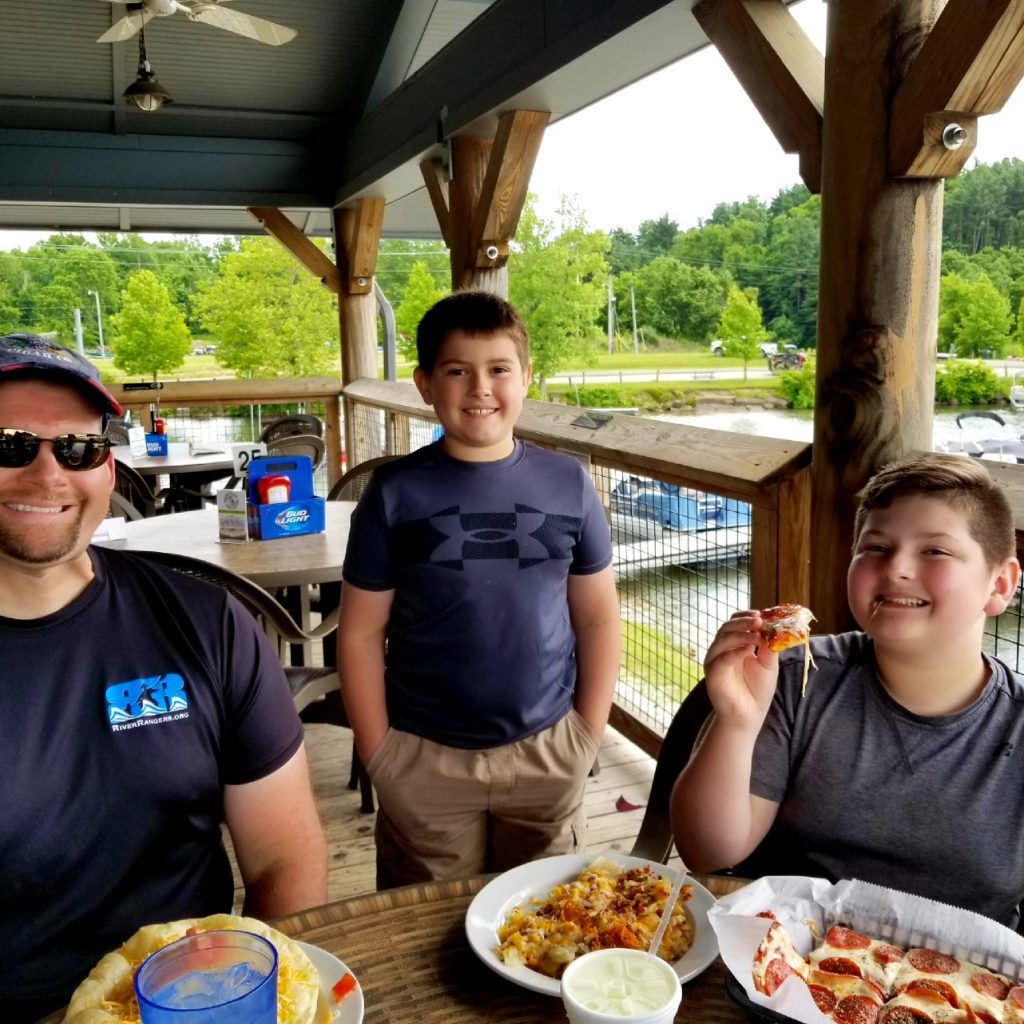 Located at Seneca Lake Marina- Beautiful views, and a local favorite for food and fun. Sit out on the deck, and watch the boats go by on beautiful Seneca Lake, located in Guernsey County.
UNIQUE, INTERESTING, YOURS OF GUERNSEY COUNTY
What is it about a town that makes it special? A local attraction, a family-owned business that has been there forever? A piece of history you can't find anywhere else, or a bookstore with just the right vibe? Here are a few of the Unique, Interesting, Yours of Guernsey County.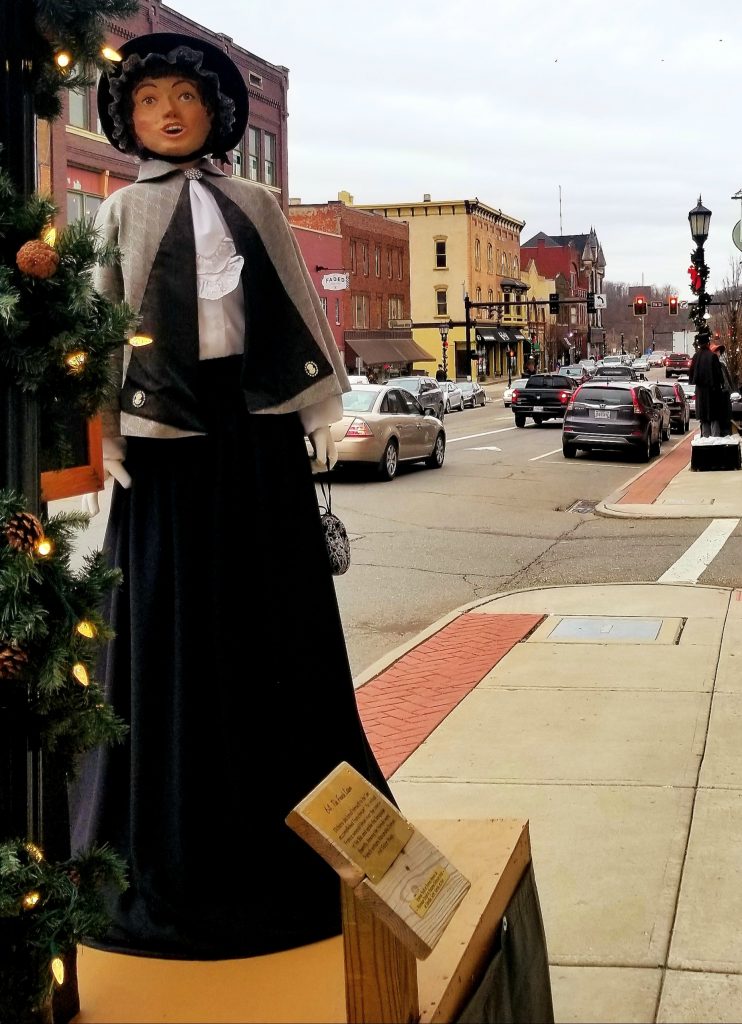 The Dickens Victorian Village, a walking tour experience with life-size displays, was the brainchild of local Bob Ley. It became what we see today from the work of several key visionaries and ongoing volunteers.
Bob and his dedicated volunteers and partners sparked a light in Cambridge that burns bright today. Their hard work has paid off from working the tourism and busing scenes, determined to bring folks from all over Ohio to see the unique attraction. Click here to read My Town's Article about the Dickens Victorian Village.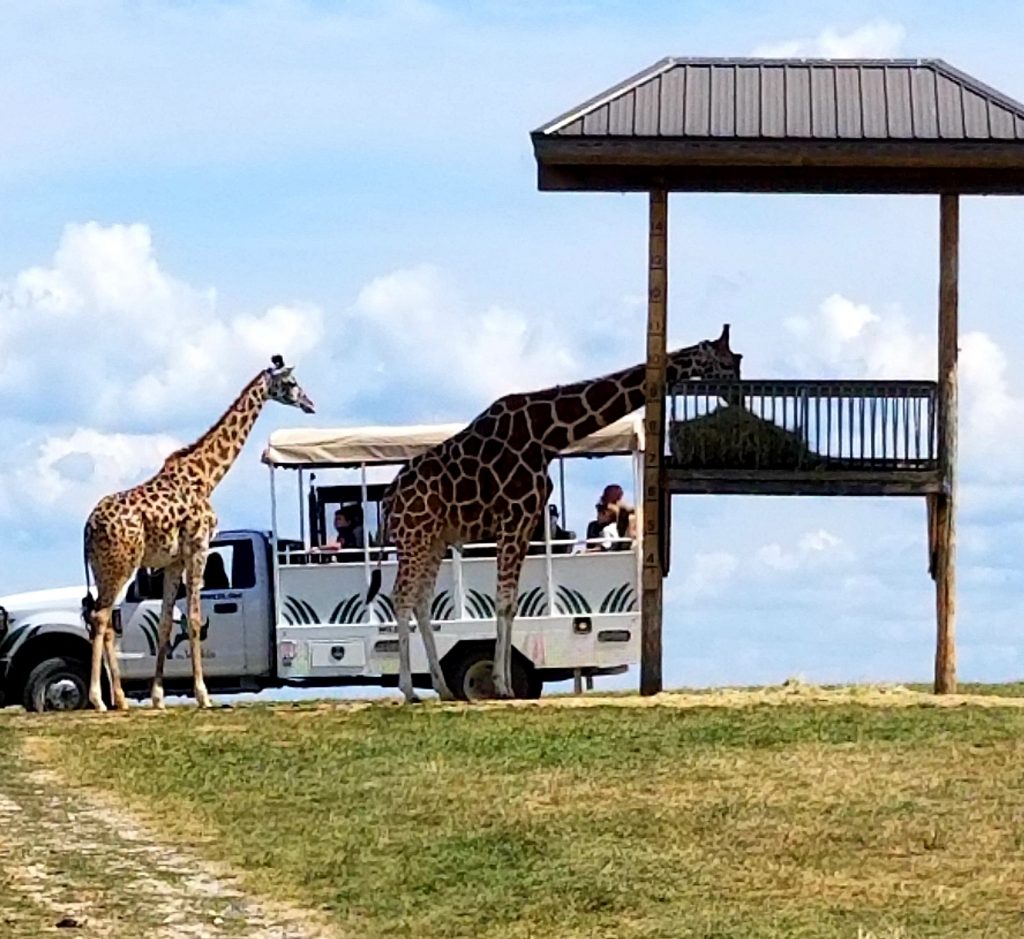 You may have seen The Wilds listed in a recent My Town article about Muskingum County, but did you know part of this world-class conservation facility is also located in Guernsey County? The Wilds is a private, non-profit conservation center located on nearly 10,000 acres of reclaimed mine land in rural southeastern Ohio. The conservation center was founded by a group of civic and political leaders, and zoo professionals who believed that a serious scientific approach was required to find solutions to environmental concerns. The Wilds now offer a wide variety of tours and programming to continue their incredible mission. My Town did the Open-Air Safari Tour, a great way to get acquainted with all The Wilds has to offer.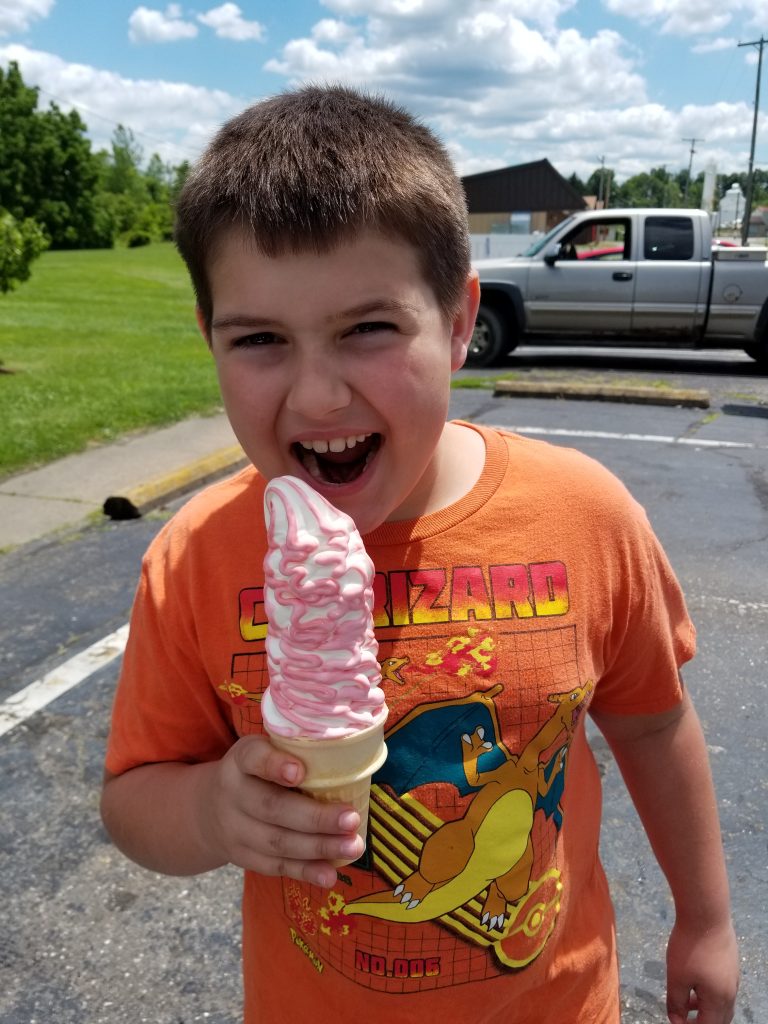 After you visit The Wilds, make sure to stop in at Orr's Drive In. A longtime local favorite located in Byesville, with the best strawberry ice cream cone you have ever seen!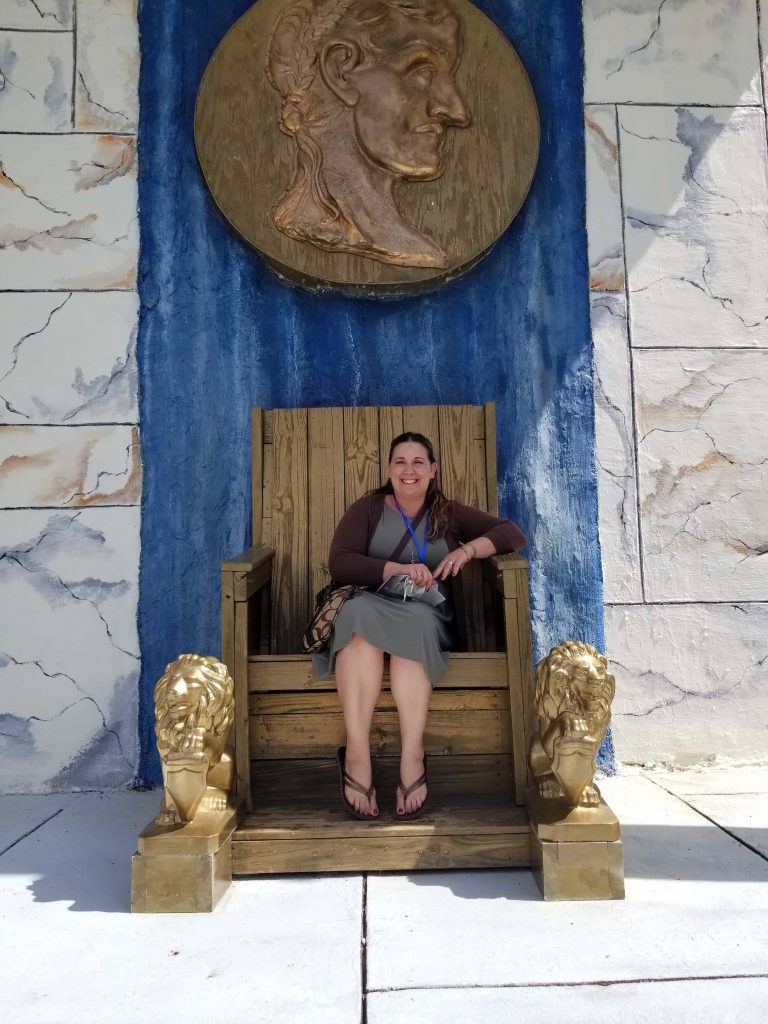 Where am I sitting? On Pilot's throne, made for the Only Outdoor Passion Play in Ohio. For over forty-five years The Living Word Outdoor Drama has been wowing audiences with its beautiful performance of the Passion. This moving two-hour performance will have you mesmerized by the detail of the costumes, and the grandeur of the sets. Over the years, this nonprofit organization has grown to the beautiful amphitheater you see today. You can take advantage of their VIP experience too. Come early before a show and get all the behind scenes insider information! This is truly a unique experience you can only get in Guernsey County. Make sure to check out their 2021 schedule.
MTT ANTIQUE AND MARKET FINDS
Great Antique Shops and Farmers Markets are familiar sights in small towns. This includes Thrift Shops, Local Eats, and the like! In Guernsey County there are great Antique and Market finds everywhere you look. Below are of My Town's Favorite Finds.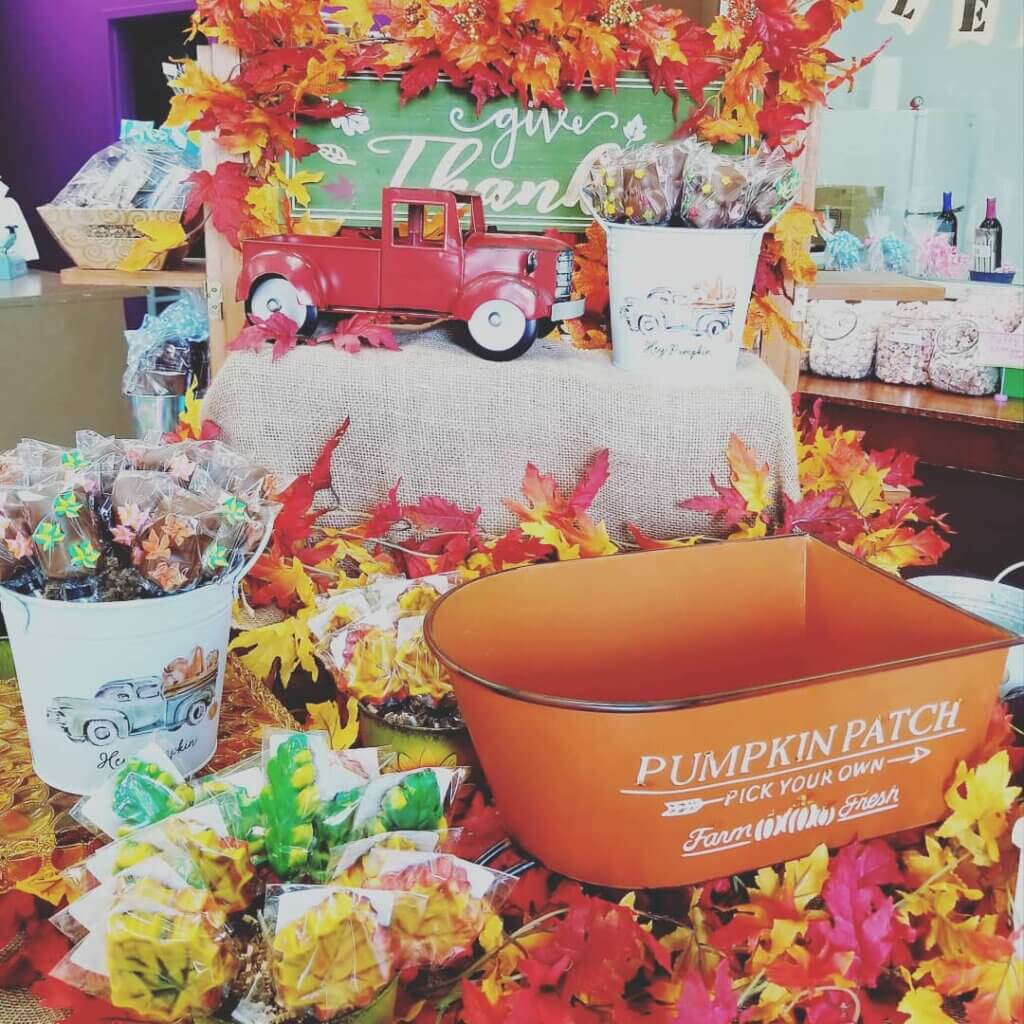 Fall deliciousness is in full swing at Nothing But Chocolate! A favorite of Cambridge residents and visitors alike, to get your favorite hand-crafted chocolate treats.
What I love most is their creativity, like their Cut Finger Specimen #79, made especially for the Halloween season. This is a great small town find for gifts. Even if you're not from the Cambridge area, they will ship!
A unique story in Downtown Cambridge, McKenna's Market is owned and operated by a local investor and his wife, who wanted to see Cambridge come alive to what it is today. The Old world Market has Ohio made favorites, great wine, and the best deli in town.
A FEW MORE NOTABLES FOR TRAVEL TO GUERNSEY COUNTY
Guernsey County History Museum– Explore the History of Guernsey County, and see what it's like to be inside a coal mine!
Guernsey County Genealogical Society- Explore your family history!
Underground Cambridge– A town under a town, how cool is that?!!