Whether you know it as Bigfoot, a yeti, Sasquatch or just a fun fantasy, the shaggy mythical beast has been rumored to live in Ohio since the mid-1700's with nearly 40 reported sightings since the mid-1980s alone much centering around Guernsey County's Salt Fork Lake. Because of these sightings, our area hosts a number of fun events and destinations perfect for cryptozoologists and skeptics alike.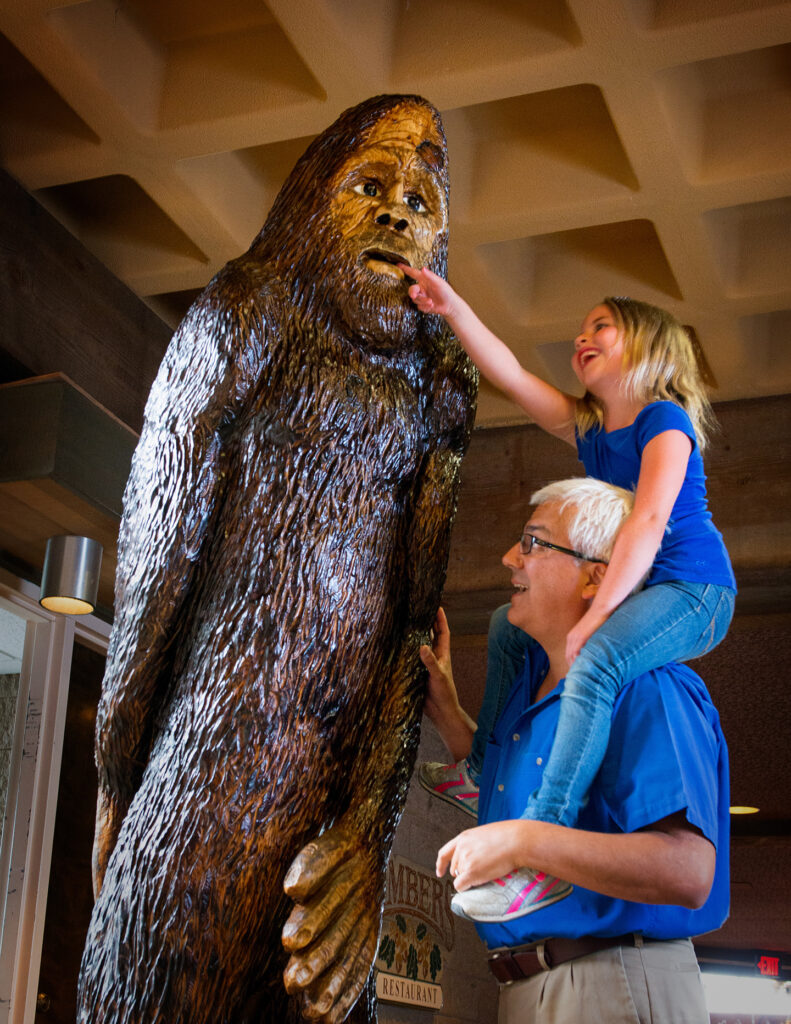 Those looking for a little nature with their local lore should check out the monthly Bigfoot Night Hikes https://www.facebook.com/saltforkstatepark .These events allow participants to hike the park trails after dark in search of the legendary Bigfoot. You might even get to see some of the other wildlife that calls Guernsey County home. (During park hours, the lodge gift shop also carries a wonderful array of Bigfoot souvenirs for all ages and enthusiasts!)
Since 2005, the Ohio Bigfoot Conference has welcomed fans of the furry legend to gather and talk all things Squatch. The Bigfoot conference takes place annually in early May at Salt Fork State Park. Vendors are onsite (booths are open to the public, not just conference-goers) with books, merchandise for sale and more.
More Squatchy events are sure to be announced as the summer season approaches, so keep an eye on our website and the Salt Fork State Park Facebook page for the latest.
No matter what you're looking for, Guernsey County, Ohio has something for Bigfoot enthusiasts – or those looking for an offbeat adventure. More information on popular local events and seasonal Bigfoot events can be found here (note: all dates and details are subject to change).